Dunfermline share issue delayed due to document amendments
Last updated on .From the section Football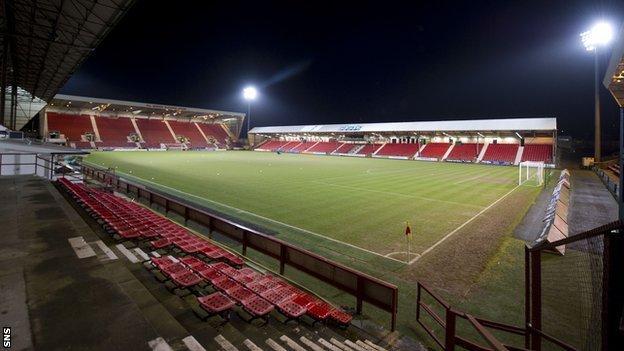 Dunfermline have cancelled the official launch of a new share issue due to take place on Wednesday.
A statement on the club's website says that minor amendments have to be made to the final document.
And the Pars insist they are "progressing as quickly as possible with the forthcoming share issue".
"At this time we fully expect the finalised share prospectus to be published shortly over the next few days," said a club spokesperson.
"Further to an extremely detailed review by our financial advisors and legal experts on Tuesday afternoon one or two minor amends now need to be made to the final document, thus ensuring it is fully compliant with all regulatory bodies."
Speaking on BBC Radio Scotland's Sportsound programme, Dunfermline chairman John Yorkston said: "We've had a lot of public response to it. A lot of folk have been in contact saying they want to help.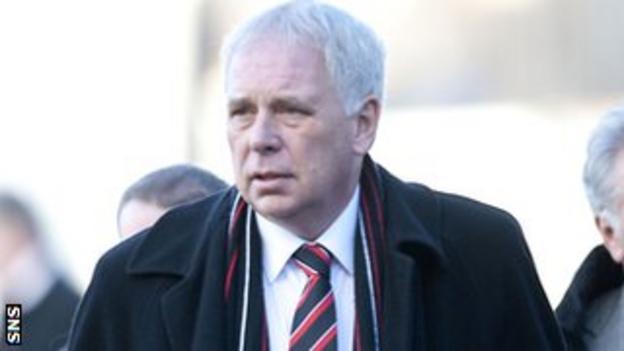 "We've even had folk turning up this week with money ready to hand over which we can't take at the moment until the prospectus is done.
"It's been a very difficult three or four months, we're not hiding that.
"A lot of the debt goes back 10 or 15 years, before my time. The debt is not to the banks, it's to present directors and ex-directors. It's not as if we've got a bank chapping at the door demanding their money.
"We're confident the share issue will happen and we'll have that breathing space we need and everything can be in place so we start next season with a bit in the bank."
Yorkston does not believe the club is in danger of going into administration.
"It's not something we're looking to happen to the club," he added.
"What we are looking for is the fans to get a bigger say in the running of the club. There are 25% of the shares going to become available, there'll be more in the future and it will eventually be a fan-run club.
"If we sell the whole issue it'll be £500,000, but if we get £300,000 that would be fine.
"We're aware that if the money doesn't come in there'll be other things we have to do.
"We'll maybe have to dip into our pockets a bit more - that's a plan. There's quite a few plans out there."