Dunfermline: Players receive only 20% of February wage

By Brian McLauchlin
BBC Scotland
Last updated on .From the section Football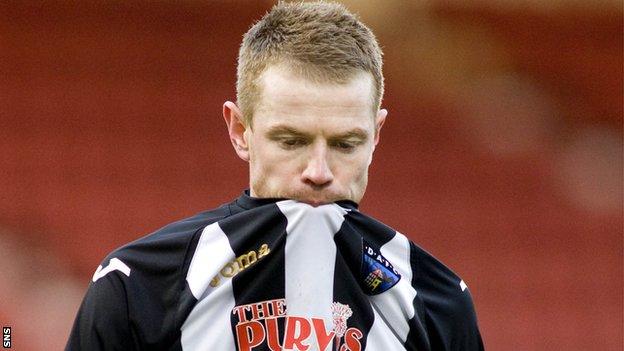 Dunfermline players will discuss their options after receiving only 20% of their salaries for February.
They received partial payment of their monthly wages on Thursday and some young Pars players were paid £52.
The squad were due to hold a meeting with the club's major shareholder and board member Gavin Masterton on Thursday.
However, he did not attend and sent a representative in his place.
Later, Masterton said in a statement: "We are currently in a position that only allows us to pay 20 per cent of February wages due to our staff and players.
"We know this is not an acceptable position to be in and DAFC will be trying to get more funds out to staff as quickly as possible.
"Strenuous efforts are being made to resolve the short and long term difficulties being faced by Dunfermline Athletic Football Club, and the club is working with existing backers as well as potential new ones to bring in finance to remedy this situation while preparing for the imminent launch of the share issue due next week, which was unexpectedly delayed last week."
The Dunfermline players are concerned over the club's future and have expressed fears that Dunfermline may not be able to help them recover from injury.