Former captain Jason Perry fears Cardiff City name change
Last updated on .From the section Football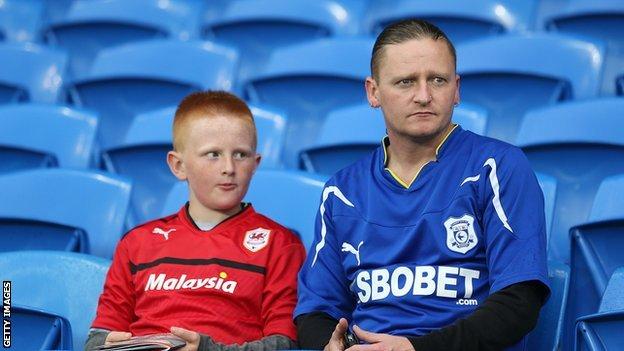 Former Cardiff City captain Jason Perry fears chairman Vincent Tan could press ahead with changing the club's name.
He later issued a statement intended to reassure worried fans over the issue.
"You do have that nagging voice in the back of your mind that it could all change simply when Cardiff City get into the Premier League," said BBC Wales football pundit Perry.
"But I'm hoping that he's a man of his word, that he says now that no, he won't do that, that's he's changed the colour and one or two things might be changing too - hopefully not - but certainly leave the name.
"I just feel then [if the name change went ahead] it would separate Cardiff City, the club that we know, from the fan base that is nearest to them and that's around Cardiff and the valleys."
In his BBC interview, Tan said promotion to the Premier League could trigger further "rebranding" and did not rule out a name change
The Malaysian billionaire has already insisted upon a colour change from blue to red, as well as a new club crest.
In an exclusive interview for the BBC's Sport Wales programme broadcast on Thursday, Tan acknowledged rumours that had recently emerged over the potential use of Cardiff Dragons.
Tan, who has an estimated wealth of $1.3bn, wants Cardiff to maximise all possible revenue and marketing opportunities in Asia.
After buying more than 35% of the club's shares for £6m in 2010, in June, 2011 the 61-year-old Malaysian threatened to withdraw his support unless the club agreed to ditch its traditional blue home shirts in favour of red ones.
The new colours were accepted, so too a new badge as a Welsh dragon gained greater prominence than the club's traditional bluebird, and further investment followed.
In an interview with BBC Wales' Sport Wales programme, he justified the "controversial decision" of the club's colours, and stressed he is prepared to and intends to make more changes.
Perry believes any more radical changes to the club would prompt anger among fans as manager Malky Mackay seeks to keep them at the top of the Championship to gain Premier League promotion.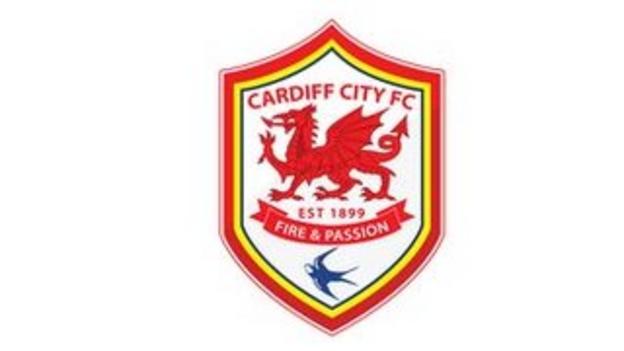 He added: "Once you come away from Cardiff City and become a total different name, that is the end of Cardiff City... it would definitely be a new club then.
"I can understand what he [Tan] is saying too. He's saying it is his club, but he also appreciates that it there are thousands upon thousands of Cardiff City supporters' club too.
"I can understand what he is saying too by explaining to everybody that is listening that when you put in the money that he's put in, he deserves to have quite a bit of impact in where we go and what strategy is used for the club to go forward.
"But to change the name - I think it would cause more problems than good.
"Yes, it may attract people or make people look at Cardiff City outside the country, but you would lose your fans that are here right near to the club."