Alan Shearer labels Chelsea a 'mess' and an 'embarrassment'
Last updated on .From the section Football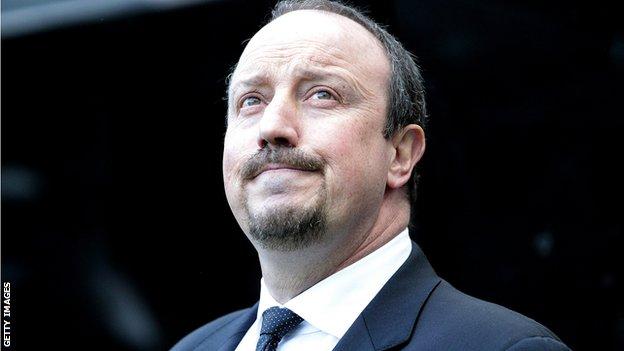 Former England striker Alan Shearer has labelled Chelsea a "mess" and "embarrassing" in the wake of Rafael Benitez's outburst.
Speaking on Saturday's Football Focus, Shearer said: "There is no class there, is there?
"I just feel the whole club is a mess, it's embarrassing."
Shearer added: "Rafa obviously feels he's taken enough punches and he's decided to have a go back.
"Some of their fans have been there 50, 60, 70 years and they will be asking 'what's happening?'
"Rafa will live and die by results and they have not been good enough."
On Thursday, with papers and pundits predicting a rapid demise for the Spaniard, Chelsea revealed that "Benitez was taking training" and it was "business as usual" at Stamford Bridge and the club's training ground at Cobham.
Chelsea take on West Brom at Stamford Bridge on Saturday. Their previous two managers, Roberto di Matteo and Andre Villas-Boas, were both beaten by the Baggies in their final Premier League games as Chelsea boss.