Senegal striker Mame Diouf rejects new Hannover deal
Last updated on .From the section Football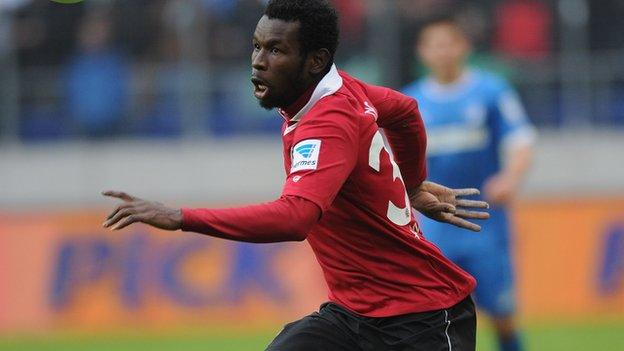 Senegal striker Mame Diouf has turned down an offer of an early contract extension from Hannover.
The German Bundesliga club's sports director Joerg Schmadtke told Kicker magazine that Diouf rejected a new deal that offered improved conditions.
Reports say Diouf wanted a clause that would allow him to leave at the end of the season for a set transfer fee but the club would not agree.
The 25-year-old's current deal expires at the end of next season.
He has been linked with a move to Borussia Dortmund as a possible replacement for Robert Lewandoski, should the striker leave the club at the end of the season.