Nigerian FA faces Fifa inquiry over over 'ban on lesbians'
Last updated on .From the section Football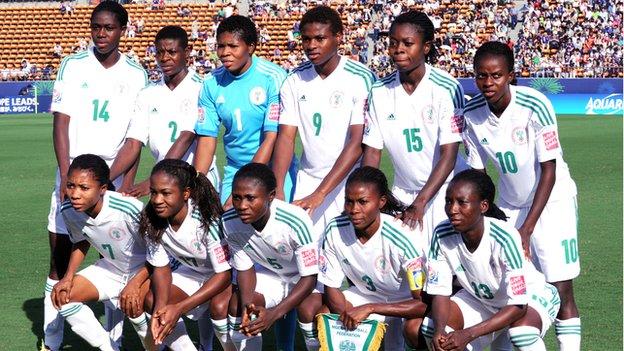 Fifa has written to the Nigerian FA for clarification of reports that lesbians have been banned from the game in the west African country.
Dilichukwu Onyedinma, chair of the Nigeria Women Football League and a member of the Nigerian Football Federation (NFF) executive committee, was reported saying that lesbianism is now officially banned from Nigerian football.
That would contravene Fifa's anti-discrimination policies and it is understood football's world governing body has sent a letter to the Nigerian FA asking for clarification.
It is a tricky issue for Fifa, however, because homosexuality is illegal under Nigerian law.
Onyedinma was quoted by Nigerian media saying: "Any player that we find is associated with it lesbianism will be disqualified.
"We will call the club chairmen to control their players and such players will not be able to play for the national team.
"It is happening but we have to talk to the clubs and look inside the clubs, and these things have to do with clubs.
"There are particular clubs that don't even want to hear about it and once they heard it the players involved will be sacked."