Southampton make profit but Nicola Cortese questions controls
Last updated on .From the section Football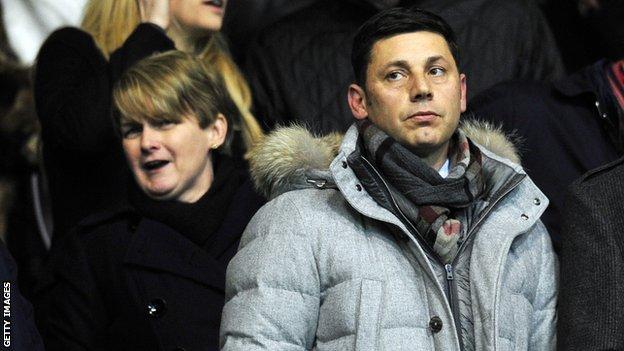 Southampton's executive chairman Nicola Cortese has questioned the Premier League's introduction of wage and spending controls.
Cortese said: "We believe very strongly that each club should continue to be permitted to run their business as they see fit."
Southampton were one of six top-flight clubs that voted against the controls.
Despite Southampton's profit, and a wage bill that is 59% of turnover, the Italian believes allowing clubs to operate without restriction "is fundamental to the future integrity of football".
The South Coast side, who achieved back-to-back promotions to return to the Premier League this season, paid £5.3m in bonuses last year, while wages nearly doubled.
But their total revenue for July to December 2012, excluding player trading, nearly trebled to £33.1m from £11.6m.
Under no club will be allowed to make a total loss of more than £105m over the next three seasons and must limit their player wage bills from next season.
Clubs whose total wage bill is more than £52m will only be allowed to increase their salaries by £4m per season.
Clubs could face a points deduction if they breach the new controls.