Rangers: Andre Bikey & Nicky Law possible signing targets
Last updated on .From the section Football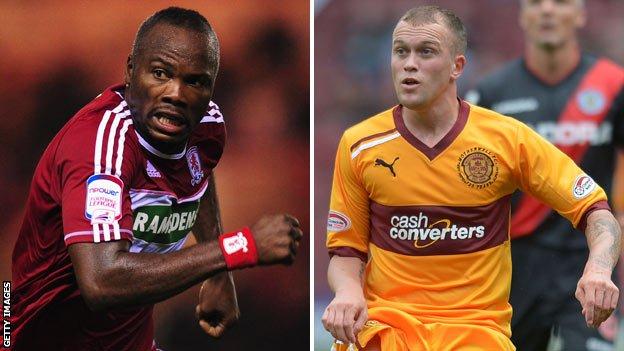 Ally McCoist has confirmed Rangers' possible interest in signing Middlesbrough defender Andre Bikey and Motherwell midfielder Nicky Law.
But McCoist added "literally hundreds" of players are being assessed.
The club's ongoing transfer ban comes to an end on 31 August but Rangers will be able to sign up free agents after the summer window closes on that day.
"We have to sign players whose contracts are up at the end of the season," said McCoist, whose side are closing in on the Scottish Third Division title.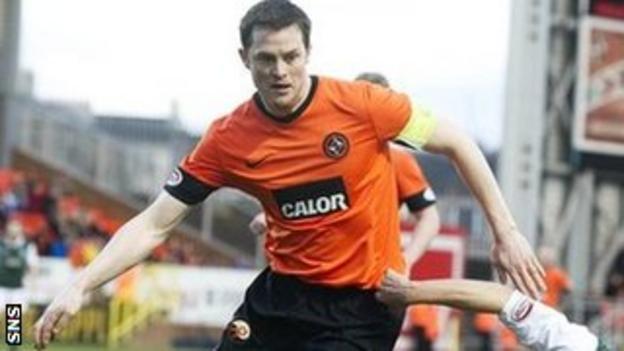 "I'm very aware and respectful that these players are still with other clubs and I wouldn't want to do or say anything that would influence them in any way in their relationship with their own clubs.
"It's a sensitive situation because these players are under contract at the moment to their own clubs and they've got a job to do for those clubs and, indeed, the fans of the clubs they represent. So it's very delicate.
"Jon is one of a number of players we are looking at and are interested in.
"There has been contact between the two clubs and there has been contact between club and agent but there is nothing more concrete to tell on that one.
"Nicky is another player whose contract situation we are aware of as well. Again, he is one of a number of players we are looking at.
"Bikey is a player that we are interested in and have been interested in once or twice, certainly last year. He is a player we have been monitoring as well.
"I'm not sure if he's got a different situation with his contract but he is certainly a player that we have been watching regularly."
McCoist also supported the view of Rangers chief executive Charles Green, who labelled the current group of players the 'worst Rangers team ever' in a radio interview.
"I listened to the interview and he was 100% right in what he was saying," he said.
"He was trying to give everybody a realistic idea of where we are at the moment and he was spot on.
"The players we have brought in have been fantastic. They are doing absolutely everything that's asked of them.
"We will make progress this season hopefully by winning the league and getting out of the division.
"Then we can regroup and we can hopefully bring in one or two players who will help the assembled squad and we can move on again."