Scottish football's basement clash won't stop the world
Last updated on .From the section Football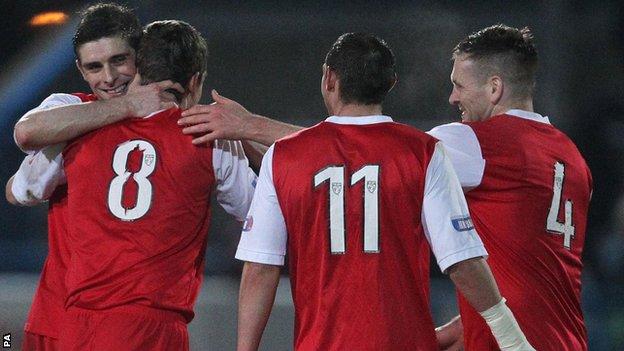 Before Manchester United's Champions League showdown with Jose Mourinho's Real Madrid this week, the Special One proclaimed it would be a match "the world will stop to watch".
By contrast just a few hundred hardy souls - at best - will be stopping to watch two near neighbours slug it out at the foot of the Scottish Third Division table.
Unsurprisingly, hyperbole and hullabaloo has not surrounded Saturday's much more down-to-earth affair by the banks of the river Forth at the pleasantly titled Forthbank Stadium.
Stirling Albion v East Stirlingshire is less about glory and razzamatazz and more about survival - there is no relegation from the division and the fight here is against extinction.
The sides are two of only three teams owned by fans in Scotland. They also both sit precariously above rock bottom, and just one point separates them from Clyde at the foot of the table - who happen to be the other fan-owned team.
Think of fan ownership and you may think of the Barcelonas and Bayern Munichs of this world, but now add Bainsford - where East Stirlingshire are now based - to that list. The club shop on Main Street, which doubles as the club's offices, is now the focal point of the football club after they moved out of former home Firs Park to begin ground-sharing with neighbours Stenhousemuir.
Club secretary Tadek Kopszywa explains: "It was the only way for our club to continue to exist. From our own perspective our own way forward was for the fans to take over the club simply to secure the club's existence.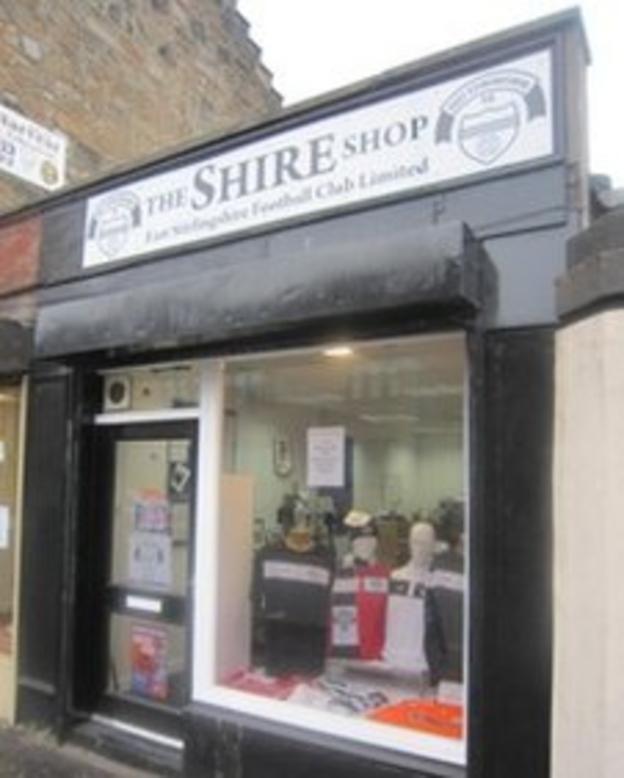 "Someone asked me if I have a five-year plan for the football club and I said 'yes I have a five-year plan - to exist in five years' time'."
Tadek, a fan of the team from his youth, helped establish the supporters' trust that now owns the club. He feels it's no coincidence the three fan-owned teams are struggling at the foot of the table.
He also thinks the fans are making the right decisions, despite what the table says: "When the great and the good doubted the rationale behind supporters' trusts they said fans can't run football clubs cause they'll spend all the money trying to achieve success, and be beholden to the terraces, making rash decisions about spending which will imperil their future.
"Now if you look at the three clubs in the bottom four that is a direct consequence of fans' trusts taking decisions which ran contrary to that view - no, we're not going to make rash decisions, spending lots of money on players, we have to make sure the club is sustainable."
The Shire boast around 100 shareholders, who each paid £1 a share and now £10 a season. Sir Alex Ferguson was famously given a start in management at the club back in 1974 on £40 a week. It took less than six months for him to be poached by St Mirren, and since then the fortunes of the club and former manager could barely be more different.
While the world stops to watch his games, today the average attendance for the Shire is just over 300.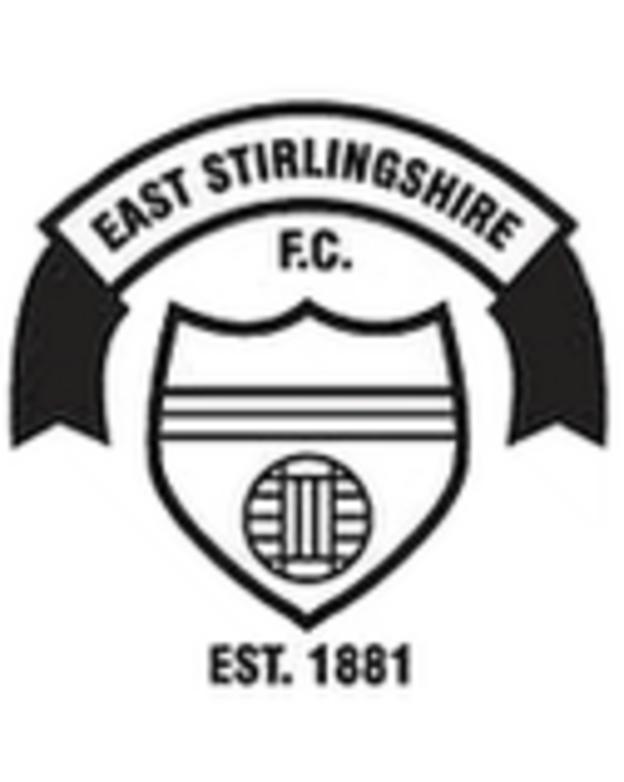 For a year, journalist and author Jeff Connor was one of them. He was first attracted to East Stirlingshire after they finished the 2003-04 season with just eight points. He came the following season to write a book about the worst team in Britain but left with an affection for the club and the fans in particular.
"If I was true about it, I was hoping they'd spend their whole season losing, cause that would justify the book, but after six matches I saw them suffering so much and they were such a nice bunch of blokes I thought 'come on Shire, win something'."
Albion boast 400-odd shareholders, who include Andy Murray among their number. They attract around 500 supporters to games - Rangers matches aside.
With attendances so small it's clear neither club can claim to be at the heart of their local community - in addition East Stirlingshire also have to compete with the more successful Stenhousemuir and Falkirk.
But both outfits realise that they have to put bums on seats. For Albion's player manager Greig McDonald, therefore, the aspiration is to entertain.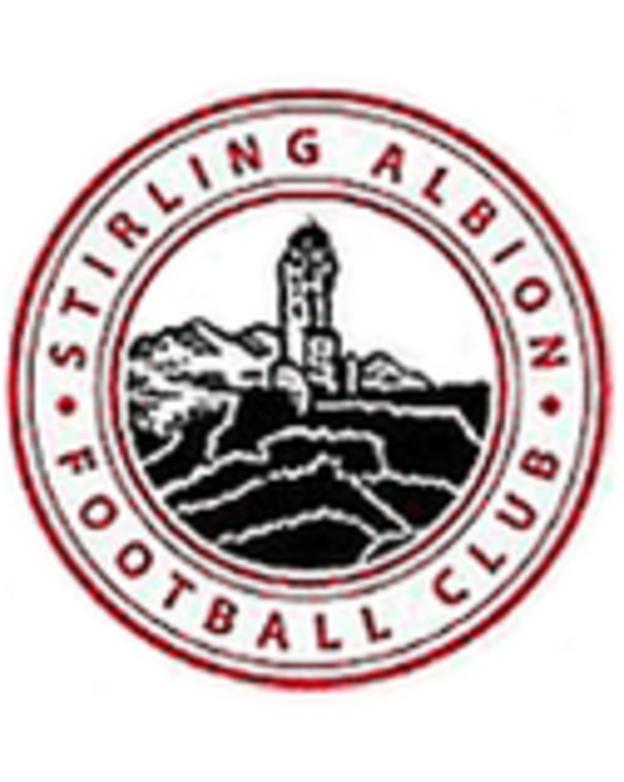 "Winning games is the most important thing and it's a results business - if I don't do that I'll lose my job, I know that," he says. "But we're very keen to play an attacking brand of football, get the ball down and pass it. Don't get me wrong, it's not Barcelona-esque - but the principles are there."
In some ways though, what sets apart this fixture and football at this level is not so much the play as the personnel.
At Stirling Albion training sessions which take place two evenings a week, after the players have all finished their day jobs, the commitment to the cause cannot be downplayed.
"These guys may be part-time but that's in hours, I would say that a part-time player probably has to work harder than a full-time players does," says McDonald.
"When you take into account that most of these guys have been on building sites or in offices all day, to have the desire to come out and train their heart out, it's purely for the love of the game."