Jimmy Nicholl - the Team Talk XI
Last updated on .From the section Football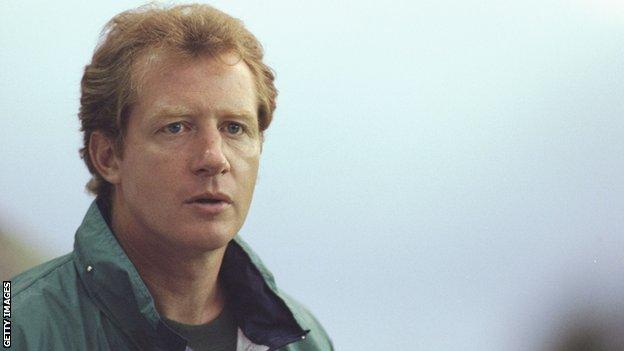 Former Rangers, Manchester United and Northern Ireland defender Jimmy Nicholl picks his Sportsound Team Talk XI, based on his playing experiences.
Every single week, you looked at the notice board to see if you had a chance in the first-team squad, because he gave the kids a chance. He wasn't frightened of first-team players - he fell out with them, but not the young ones. It didn't matter what age you were. He was a special manager. But I loved Billy Bingham too. I got to know him, his discipline - he encouraged camaraderie, but when it came to the game, he changed and got on with it.
Keeper - Pat Jennings
He was a magnificent goalkeeper. World-renowned. I was delighted for him at the end of a long Northern Ireland career and two World Cups. He had such a presence, even from an early age he was so calm, laid-back but when he was behind you, you felt secure.
Right-back - Steven McAnespie
Great energy, great pace and a create crosser of the ball with good skill. He just came alive when he came to Raith Rovers and we ended up getting £900,000 from Bolton for him.
Central defence - Terry Butcher and Martin Buchan
Buchan because he was quick and could read the game, even though he wasn't the biggest, but for defending and reading the game he was great. He climbed and used his arms to get up and put his hand on the bottom of the back and unbalance a player when they were in the air. He was class on and off the park. Big Butcher used to hit diagonal balls to the outside right and he could drop a ball into a forward's feet. He had all the qualities of defending, inspirational before and during a game. He was also quiet in the dressing room. He was a shouter before the game, but you wouldn't hear a peep out of him on the park apart from encouragement to get the best out of players.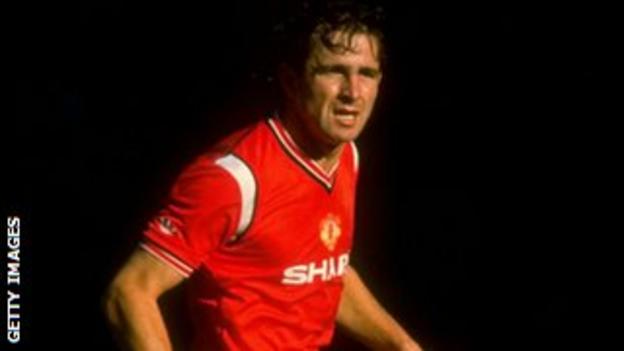 Left-back - Arthur Albiston
We were 11 years together and he went on to have a great career at Manchester United. He was so consistent. A wee Edinburgh fella, and you look at his temperament, which is what it takes - it takes more than ability alone to play in front of 50,000 people. He never looked flustered.
Right midfield - George Best
I got the opportunity to play with one of my boyhood heroes. He left before I got an opportunity to play with him at Manchester United, then Danny Blanchflower brought him back to play for Northern Ireland. We played Holland in Rotterdam in a World Cup qualifier in 1977. He was in the middle of the park and nutmegged [Johan] Cruyff and [Johan] Neeskens in one move. He was brilliant. The phone never stopped after the game. He was brave, he could dribble, he could head a ball and was voted the best tackler in the league.
Centre midfield - Sammy McIlroy and Martin O'Neill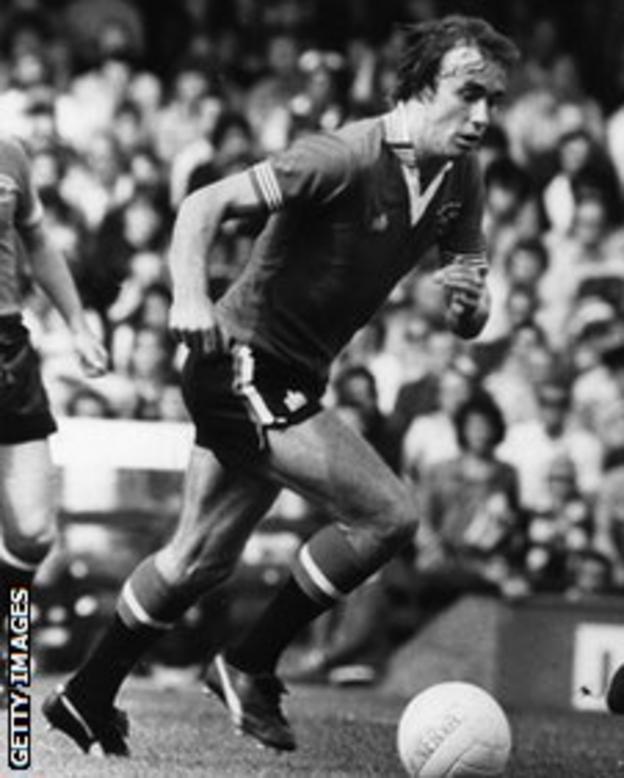 They were both part of that era where I never, ever imagined in my life that I would have played in two World Cups. That's the reason for it, apart from their ability. Sammy could score goals and dribble, but Martin would sit in the middle of the park and drop the shoulder and away he would go. He had a trick and skill - he was a good player, but after training I never saw him. Come the Wednesday, that's when you could tell - when it mattered.
Wide left - Davie Cooper
He could beat a man with pace. It was electrifying. Every time you came up against him, full-backs would be thinking he had no pace and they'd be all right. Then he would drop inside and mesmerise them. Once he had half a yard, he would pass it. His nickname was the Moody Blue, but I never saw it. He had no car, he was living in Motherwell and I would pick him up to go to training. The best players are the most humble. He would get the train from Motherwell to Glasgow, then get the tube to Ibrox. Imagine someone from Rangers getting the tube to Ibrox. He was great company, set in his ways and it's a shame what happened.
Striker - Jimmy Greenhoff
He was 32 years of age when he came to Manchester United. He was brilliant. In his first week after training, he had me and him passing, the type of delivery he wanted, where he wanted it, when he wanted it.
Striker - Ally McCoist
When you talk about character, you talk about what it takes to win a game of football and overcome a situation. He was having a torrid time at Sunderland. He was on the bench. When he went to Rangers, he played in the cup final and got his hat-trick against Celtic. He scored important goals for Rangers to help them win leagues. He had a great career and was a great goalscorer with instinct. He truly is a Rangers legend.