AFC Bournemouth: Eddie Mitchell says promotion not vital
Last updated on .From the section Football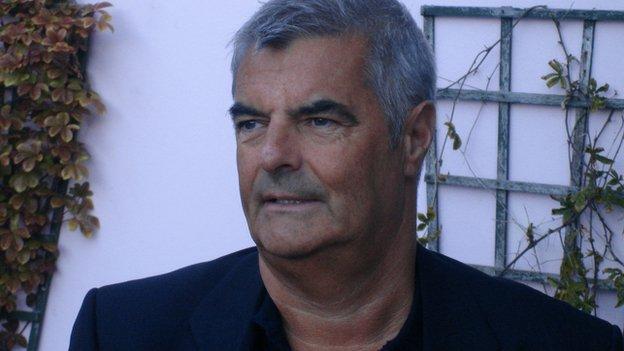 Bournemouth chairman Eddie Mitchell says failing to win promotion this season will not affect the club's financial stability.
The Cherries, who invested heavily on and off the pitch in the past year, have lost their last five games to slip from top to seventh in League One.
"Promotion this season is still upper most in our minds and we are determined to succeed," Mitchell told BBC Solent.
"Whether we do or we don't won't make any difference to our future plans.
"We've planned for Championship football but whether it is this season or next season or the season after that (won't make any difference).
"It has always been my ambition to do as well as we can in any league so that means winning the league. We are in League One and winning it has been my ambitions since being in it. "
Bournemouth are co-owned by wealthy Russian Maxim Demin, and Mitchell says he is fully committed to the club and will not walk away if promotion is not achieved in the next few seasons.
But Mitchell does admit he has a responsibility to ensure the club is sustainable and not reliant on the backing of one man.
"With regards to Max Demin and his colleagues, this club is not just reliant on them," Mitchell told BBC Radio Solent,
"We are all in it as a group, we are working hard, the supporters are playing their part by coming out in numbers, the team are doing their part by playing well on the pitch so we're all in it as a group,
"I just happen to be chairman who is making some decisions to do what I think is best for the club.
"I don't consider Max is the be-all and end-all of Bournemouth football club.
"We've got to look at the club with Max on board as he is, and 100% behind the club.
"But we have to make this club sustainable like any other business and if we find restructuring is necessary to help that, however small the changes or savings are, I'm duty bound to make those changes."