Scotland can keep Gareth Bale quiet, says Joe Jordan
Last updated on .From the section Football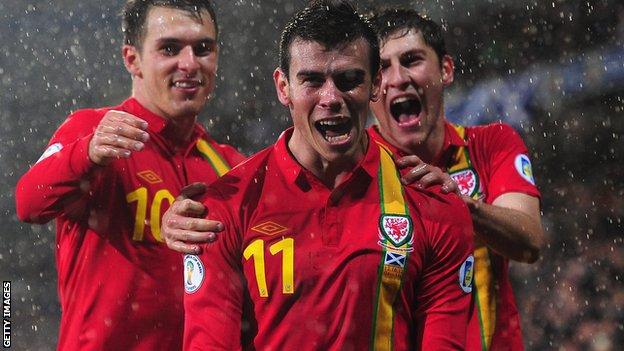 Scotland manager Gordon Strachan could do worse than look to Joe Jordan for help in subduing Gareth Bale when Wales visit Hampden later this month.
Scotland hero Jordan coached Bale at Tottenham and has seen the midfielder develop into a major world talent.
Bale, who scored both goals in Wales' 2-1 win over Scotland in Cardiff, is on a run of 11 goals in 10 games.
But QPR, where Jordan is assistant boss, managed a goalless draw against Spurs in January.
"We got a draw and Gareth was very, very quiet," Jordan explained.
"We had to look at it very carefully because we are at a QPR team that were and are bottom of the league and we couldn't play an open game because we would have got absolutely turned over.
"We nearly won the game, we got a good draw. I can't recall Gareth having a chance.
"We know how Gareth is. We know what his strengths are, but it only takes one moment of indiscipline or lack of concentration and you have lost the game with people like that about."
Bale's late winner against Scotland in October came from 25 yards and after he had won the penalty that got the Welsh level.
And Jordan, who arrived at White Hart Lane a year after Bale's £5m move from Southampton in 2007, has been impressed by the 23-year-old's development.
"If you have seen him in the last two or three months, he has taken a responsibility. I think he has matured," explained the former striker.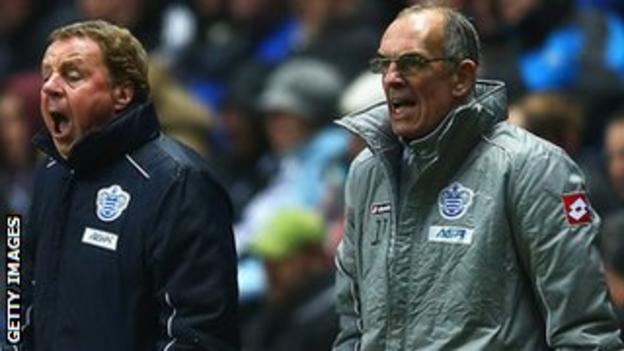 "I don't think there is any difference in ability, there is more responsibility and he is more involved in the game now.
"It's not just as a football player, as an athlete he is phenomenal.
"You see Gareth, as he has done unfortunately against Scotland as others, the goals he will score at the end of games.
"Because as quick and as powerful he is as an athlete, he has an aerobic thing that is second to none, he can go and go.
"If your tactic is to mark him, and you have got to do it for 90 minutes, you are in for one helluva hard night.
"And as we see now, with the responsibility he is taking on his shoulders, not only is he playing well but he is getting the goals."
Scotland sit bottom of World Cup qualifying Group A with just two points from four matches and the clash with Wales will mark Strachan's competitive debut.
Despite that lowly position and the blistering form of Bale, Jordan, who scored in three World Cups, thinks Scotland should be in a confident frame of mind.
"You do give respect to the opposition, especially with Gareth, and you don't want to get caught on the break," he added.
"But I think you can get the balance right when you are playing at Hampden with that crowd behind you.
"But you have got to plan it very carefully. You can't play too open a game.
"You have got be secure at the back but you have got to take the game to them, because throughout my career and as a supporter, Scotland can beat the best at Hampden."