Qatar Football Association denies plans for 'Dream Football League'
Last updated on .From the section Football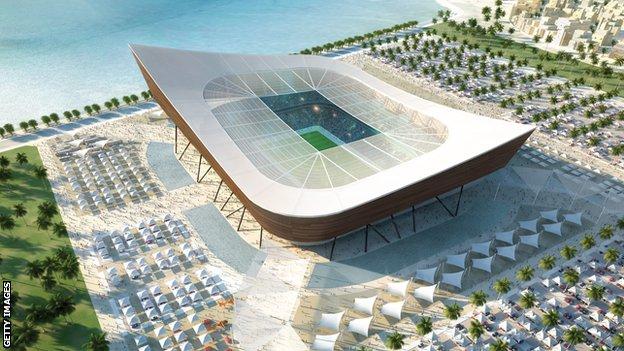 The Qatar FA (QFA) has distanced itself from reports that they will offer the world's biggest football clubs money to play in a glittering summer tournament.
A report in The Times said plans were in place for a 24-team "Dream Football League" (DFL), to rival the Champions League.
However, Qatar has denied the claims.
"The Qatar FA and other Qatari football entities can categorically confirm that we have no involvement in any such initiative," a statement read.
"And we have heard nothing to suggest such a concept is genuine," it added.
The report claimed clubs including Barcelona and Manchester United would be offered around £175m to appear in the tournament in alternating summers, with four of England's leading clubs invited to participate.