Peterborough United considered Nene Park move
Last updated on .From the section Football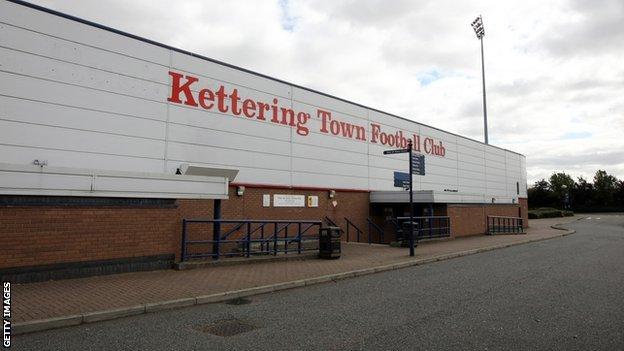 Peterborough United have held discussions with the landlords of Nene Park to explore the possibility of a move to the Northamptonshire stadium.
Posh's lease at London Road, which is owned by Peterborough City Council, expires next year.
And BBC Radio Cambridgeshire reports that Nene Park, 27 miles away from Peterborough, has been considered as an alternative home.
However, the club says a switch to the stadium is not a current option.
"Peterborough United Football Club are not considering a move to Nene Park and are not in negotiations," said chief executive Bob Symns.
Nene Park has been out of use since last November when because they could not afford to pay the electricity bill.
The Irthlingborough stadium was initially home to Rushden & Diamonds and it was
London Road, Peterborough's home since 1934, has a 15,000 capacity, compared to the 6,441 of Nene Park.
Redevelopment work was due to be carried out at London Road this year, but plans to improve the Moys End have yet to begin, despite
Posh's talks with the owners of Nene Park over the prospect of a rental agreement are thought to be, in part, an attempt to hasten discussions with the city council over the London Road lease.
In a statement, the club and council said they were in "negotiation about a new long-term lease".
It continued: "Considerations include the length of lease, new rental arrangements, and a mechanism to allow the football club to acquire the freehold interest during the new lease term and any rent abatement during the redevelopment works to reflect loss of income.
"The status of these discussions are at this stage commercially confidential. These negotiations also cover agreement on rent arrears and a payment plan is in place to manage these."
However, a separate Posh statement added: "Whilst we are desperately looking to finalise a judicious solution, we live under the heavy cloud of having a lease that terminates next year and the immense worry and challenges that this situation brings to bear on the chairman, the football club, its supporters and the city."