Blue Square Bet South: FA investigates 'suspicious' betting
Last updated on .From the section Football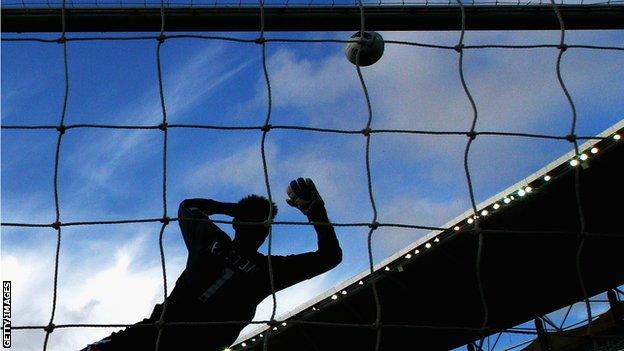 The Football Association has contacted all 22 Blue Square Bet South clubs after concerns over suspicious betting patterns in the division.
The governing body has appealed to the clubs for information about possible breaches of betting rules.
All clubs have been asked to remind players and officials of their responsibilities under the rules.
Two betting firms are not taking bets on this weekend's Chelmsford, Billericay and AFC Hornchurch games.
Chelmsford, currently fourth in the division, said in a statement they are co-operating with the enquiries.
"We understand our responsibilities under the betting and integrity rules of the FA and will be making no further comment on this matter," it added.
The FA is working with the Gambling Commission's Sports Betting Intelligence Unit on the case.
"Anyone with any information regarding possible breaches of these rules has been advised to come forward to the FA or Gambling Commission," said an FA statement.
The FA said it will not be making any further comment on the matter.
A spokesman for the league, which along with the Blue Square Bet North comprise the sixth tier of English football, added it was "inappropriate to make any comment at this stage of the investigation".
Alan Alger, spokesman for Blue Square, said: "As always we will assist the authorities with their investigation."
Listen to The Non-League Football Show on BBC Radio 5 live on Sunday [21:30 GMT].