Morecambe: League Two side reveal boardroom re-shuffle
Last updated on .From the section Football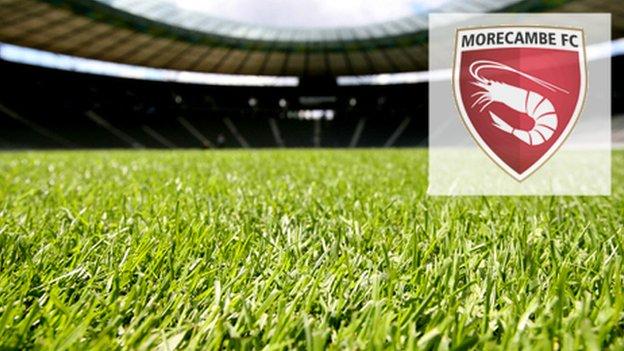 Morecambe have announced that chief executive Rod Taylor and vice-chairman Graham Hodgson are to relinquish their positions at the League Two club.
Taylor, who has been on the board for 19 years, felt he could not carry out his role after boardroom changes but will remain as a director.
Hodgson, who has been vice-chairman for 17 years, said he was "not comfortable with how the company is being managed".
Chairman Peter McGuigan said of Taylor: "His contribution has been immense."
Morecambe are 13th in League Two, under manager Jim Bentley, 10 points off the play-off places with eight games left.
A club statement said that Taylor "has served the club admirably in this role but the title is not now descriptive of the role Rod performs".
Taylor said: "The complexion of the football club has changed over the past four years with executive directors being employed and I have felt that the title of CEO has been a misnomer for quite some time now.
"The title of CEO is appropriate for someone who is shaping the way the company operates on a day-to-day basis and under the changed regime I have not been able to perform that function for a number of years."