Torquay boss Alan Knill hopes good performances will continue
Last updated on .From the section Football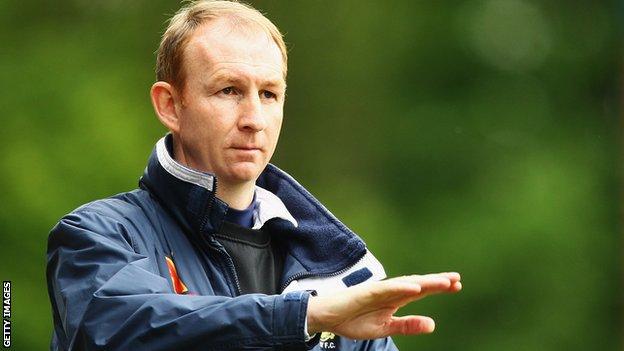 Torquay United manager Alan Knill says his side have a great chance of staving off relegation if they can continue their current run of form.
The Gulls - their second away draw in as many League Two matches.
"The performance was again as good as I've had since I have been in charge," Knill told BBC Radio Devon.
"The players are so committed and we look a threat, as long as we've got that it gives us a great chance."
Torquay have still not won a game under Knill's leadership but performances have improved.
Knill after illness forced Martin Ling to step down from the role for the rest of this season, and has guided Torquay to three draws and three defeats in his time in charge.
"Coming into the game no-one gave us any hope," Knill said.
"The only ones that had hope for us were us in that dressing room.
"We created as many chances as them and looked as dangerous as they did."