Middlesbrough: Club's annual accounts reveal £10m loss
Last updated on .From the section Football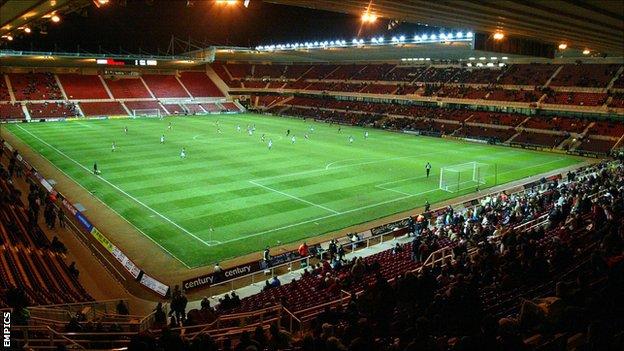 Middlesbrough have revealed a loss of £10m for the 12-month period up to June 2012, with turnover down by £22m compared to the previous 18 months.
One reason for the drop in turnover was the loss of Premier League parachute payments, which ended in 2011.
The club has looked to cut expenditure, with wages totalling £19.2m - down from £36.3m - as the number of playing staff also shrank, from 58 to 47.
All external debt has been repaid and replaced with inter-company loans.
Meanwhile, existing inter-company loans have been converted into equity.
Investment from the Gibson O'Neill company remains crucial to the future of the club, with the annual report stating that the business "depends on funds".