Lincoln Ladies: Rick Passmoor happy with progress
Last updated on .From the section Football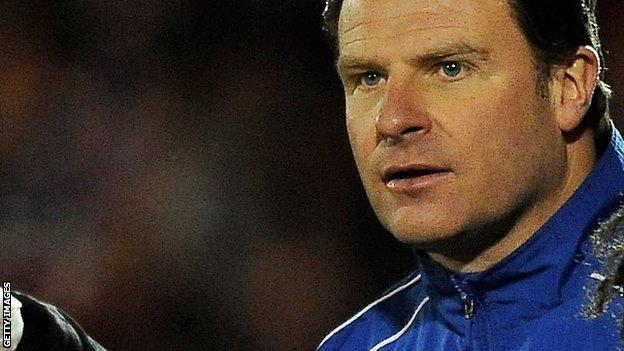 New Lincoln Ladies boss Rick Passmoor says it will take time to implement the style of play he wants but he has been encouraged by their progress so far.
The Super League season officially begins on Saturday with a Continental Cup tie at Bristol Academy.
"The result against Chelsea means our players should be looking forward to it," Passmoor told BBC Sport.
Passmoor, who was only appointed at the start of February, said it is crucial the team get their defensive organisation sorted out before they look to play expansively.
"We will be positive but we wanted to be hard to beat and then go from there," he explained.
"Instead of concentrating on our shape and what we do without the ball, we are now looking at opportunities to be creative and bring our own ability to the game.
"All the other clubs will have done all this four or more weeks ago but we are still coaching as we are playing. Hopefully the players are absorbing that."
Passmoor, whose side will face his former club Leeds United in the FA Cup quarter-finals on Sunday, 30 March, added: "It was a hard battle against Chelsea last Sunday.
"The conditions were a leveller. We coped a bit better and we were steady until the last 10 minutes when they went a bit gung-ho.
"But it was good to see the dedication and discipline.
"Bristol have a young, forward thinking coach and they have a super pitch. They want to pass and play and spread the game out and we will have our work cut out."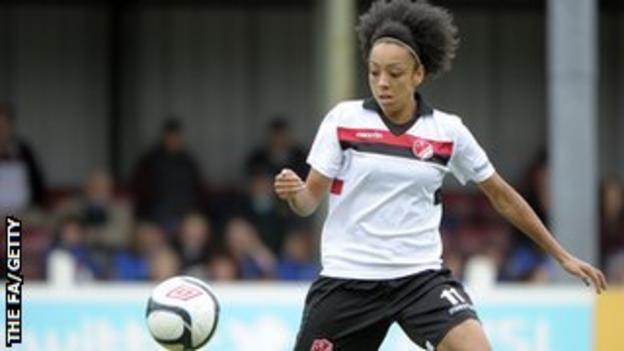 The actual Super League campaign does not get under way until Sunday, 14 April, but before then Passmoor is eager to progress in both cups.
"A good cup run keeps all the player bubbling and it can transfer into the league programme," he said. "Results brings confidence, and it brings attention to Lincoln Ladies; we might be able to attract more fans and more players and increase the revenue stream."
And Lincoln are still working on bringing in one or two new faces to their small squad.
Passmoor said he and chief executive Luke Negus-Hill had been to the Cyprus Cup scouting potential players but the timing of the leagues in Germany and the Netherlands and in Scandinavia has made recruitment tricky.
The respective seasons are either coming to an end or just beginning and players in England are now all signed up.
However Passmoor remained positive.
"We have our eyes set on two or three," he added. "Hopefully in the next week or two we may be able to bring in some more bodies to encourage the competition."