Sam Allardyce will sign new contract when West Ham are safe
Last updated on .From the section Football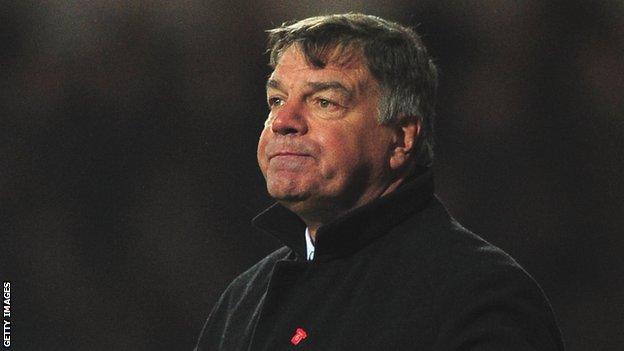 West Ham manager Sam Allardyce says he will only sign a new contract when the club are certain of survival in the Premier League.
Allardyce, 58, revealed that talks over a new deal have already begun.
"I suppose I could sign a contract that said if we get relegated then I don't want it, but I won't do that," he said.
The Hammers are 14th in the Premier League - five points short of the 38-point total that Allardyce believes will be enough to secure safety.
"We think we will be safe at 38 points. Then we can push on to 40 if we can," he added.
"The contract negotiations are ongoing at this moment in time. We talk confidentially among ourselves and hopefully we can come to an agreement shortly."
Allardyce's current contract expires at the end of the season.
West Ham discovered this week that they will be anchor tenants for the Olympic Stadium and Allardyce said he would be like to be in charge of the team when they move in to their new home in four seasons' time.
"If I can last that long, I'd like to be here," he said. "The sack is always around the corner, that's how it is these days."