Jim McInally - the Team Talk XI
Last updated on .From the section Football9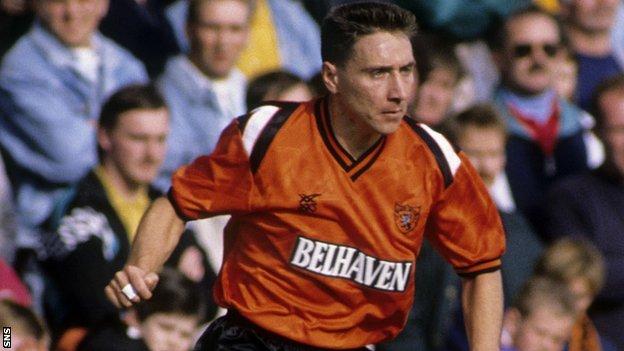 Former Celtic, Dundee, Dundee United, Nottingham Forest and Scotland player Jim McInally picks his Sportsound Team Talk XI, based on his playing experiences at club and international level.
Goalkeeper - Hans van Breukelen
He was a big, big guy. He was a great talker. He went from Forest to PSV and played for 10 years and I think he has something like 75 caps for Holland. He was a class act.
Right back - Danny McGrain
I only played two or three games for Celtic's first team but what a privilege it was to play with Danny McGrain. He was said to be the best right-back in the world and it was probably undisputed at the time. Fantastic player, great tackler. He never gave the ball away. The only thing Danny couldn't do is score a goal. It wasn't for the want of trying! He was an absolutely brilliant player.
Central defence - David Narey and Des Walker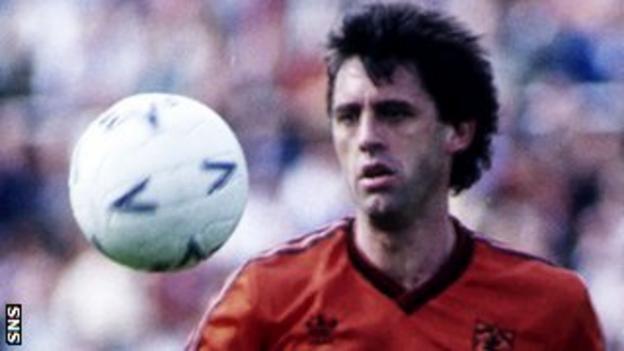 Dave Narey could have played for anybody he wanted to; a world class player. Dave Narey could run beside the quickest guy in the opposition and beat him by a yard and run against the slowest guy in the opposition and beat him by a yard. Not only could he defend, he would start the game from the back. He was just a terrific player.
I was lucky enough to play with young Des Walker. He had this remarkable pace. He always came in with that last-minute tackle. He kept it simple. He wasn't one for taking it off the goalkeeper, he just loved defending.
Left back - Maurice Malpas
Again, like Dave Narey, Maurice Malpas was a terrific player. He used to go forward so easily and start attacks. Great reader of the game. I watched him play for Scotland many times. Maurice Malpas could have played for any team in Europe and not been out of place.
Right midfield - Gordon Strachan
A phenomenal player. I only played with him once with Scotland, maybe twice. He was a player that I really admired. Brilliant footballer. He demanded the ball because he was the guy that could play with it. He knew he could influence games. He knew he was a good player and he knew that he could open teams up.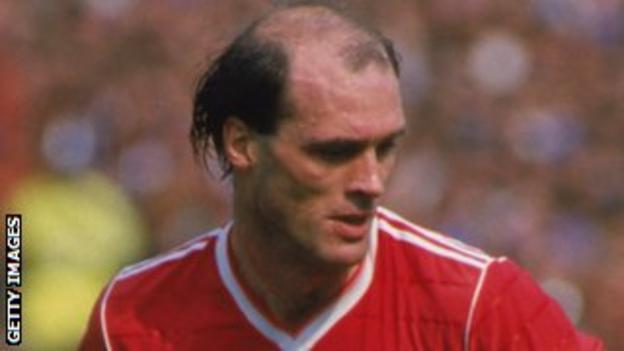 Central midfield - Johnny Metgod
I signed for Forest at the same time as Johnny Metgod. He came from Real Madrid and I couldn't believe that I was mixing with guys like this.
I don't think I ever saw him flustered in possession of the ball. When he took the ball, you knew that you were always going to keep it.
Central midfield - Paul McStay
When I played for Dundee United, my job was to mark Paul McStay because if you could keep Paul McStay out the game, you had a real good chance of winning against Celtic. It was always the hardest 90 minutes you ever played. He took the burden of Celtic upon him for many years. He always played above himself.
Left midfield - John Robertson
John Robertson, who I played with at Forest, always brags about being the second-best player to come out of Viewpark, after Jimmy Johnstone. He had a turn of pace over a yard. The great thing about him was we didn't know what foot he kicked with, that's how good a player he was. His delivery was magnificent. He didn't like giving the ball away.
Forward - Gary Birtles
Absolutely brilliant player. He could lead the line himself. He never gave it away, he used to make sure that everybody else got up the park and supported the game. Top, top player.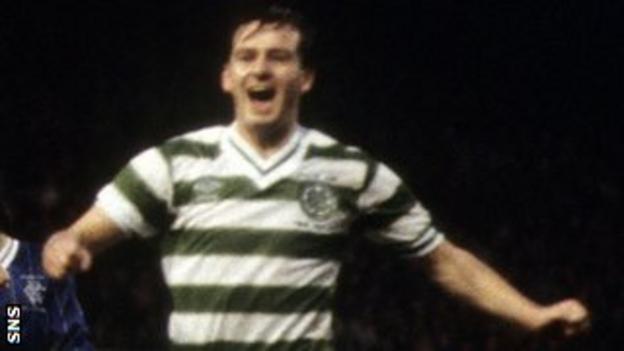 Forward - Charlie Nicholas
My debut for Celtic was a League Cup tie at Dunfermline. We won 7-0 and Charlie scored five. Charlie was the most sought-after player in Britain at the time. He was an unbelievable talent. He was always thinking ahead. He was great at nutmegging people. A great finisher.
Manager - Jim McLean
A fantastic football manager. He was hard but fair. For him to take Dundee United to the semi-final of the European Cup and then win the league and then take them to the final of the Uefa Cup, you wouldn't really believe a club the size of Dundee United could achieve that. They only achieved it because of Jim McLean. He was the biggest influence on my career. I wouldn't have been the footballer I was if it wasn't for Jim McLean.