PSG may take action over Joey Barton tweets
Last updated on .From the section Football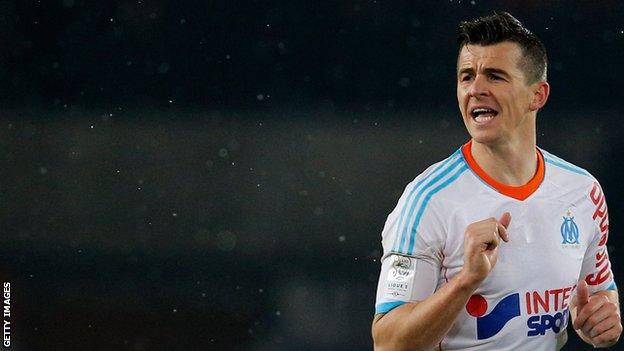 Paris St-Germain may take action against Marseille midfielder Joey Barton after he used social networking website Twitter to abuse PSG player Thiago Silva.
A statement on the PSG website claimed Barton made "unacceptable remarks".
"Thiago Silva and Paris St-Germain reserve the right to take any action they deem necessary," the club said.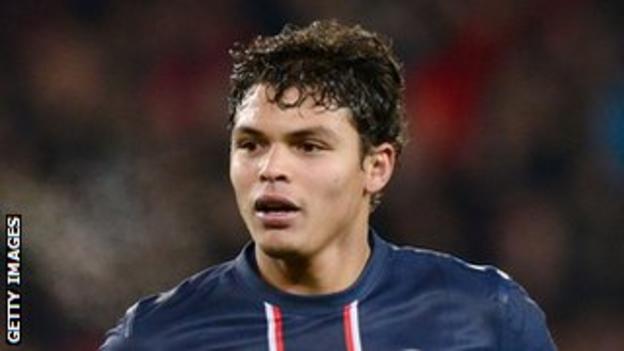 Barton was responding to comments from Silva before the drawn Champions League quarter-final first leg against Barcelona.
Silva told French newspaper L'Equipe on Monday: "There is a Marseille player, I cannot remember his name, an Englishman, who has said bad things about Neymar and Brazilian football, and also about [David] Beckham and [Zlatan] Ibrahimovic.
"Because no-one is talking about him, it seems it is fun for him to criticise great players for people to know he exists."
Barton wrote: "Have to take back what I said about Thiago Silva being over-rated today. Been immense tonight. Still looks like an overweight ladyboy though!
"Two questions for Thiago Silva. Firstly, Why are YOU talking about ME, in your press conference before PSG v Barca? Very strange.
"Secondly, Are you Pre-Op or Post-Op?"
PSG say Barton's tweets go beyond "verbal jousting".
Their statement continued: "Unacceptable remarks have been made by Olympique Marseille player Joey Barton against Paris St Germain player Thiago Silva.
"These attacks are serious and go beyond mere verbal jousting. The directors of the club, the players and the coaching staff are supportive of Thiago Silva and cannot accept such statements.
"They reaffirm their unwavering commitment to the values of respect that should govern our sport."
Marseille confirmed they have called on Barton to "put an end to the controversy" by ceasing his "uploading [of] any ungracious comments aimed at Thiago Silva" and issued an apology on his behalf.