Real Madrid and state aid: Football clubs under investigation

By Matt Slater
BBC sports news reporter
Last updated on .From the section Football150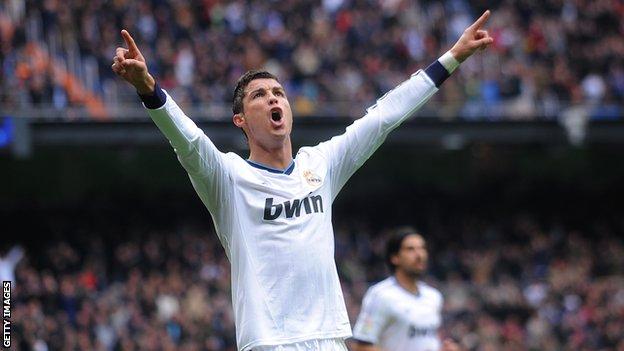 Sports law experts believe the spate of investigations into alleged breaches of state aid rules by football clubs and public authorities herald a new era of tension between sport and European regulators.
State aid is any form of financial assistance given by central or local government, or other publicly funded bodies, to private companies that might distort a free market.
In general terms, the rules are broken only when a public body acts in a way a private investor would not: so a fixed-term loan to a club at commercial rates is fine, but an open-ended commitment to plug holes in the accounts is not.
If a public authority is found to have broken state aid rules, the commission can impose fines and force the recipient of the aid to repay it. This can happen up to 10 years after the event.
The European Commission confirmed on Wednesday it was considering whether to open a formal inquiry into a 2011 property deal between Real Madrid and Madrid City Council.
This followed an announcement last month it was investigating five local authorities in the Netherlands for providing illegal state aid to Dutch clubs, including PSV Eindhoven.
"These moves are part of a wider reinvestigation of how football, and sport in general, is operated and organised," said Trevor Watkins, global head of sport at multinational law firm Pinsent Masons.
"The commission has developed a long-term distrust of the football industry; if Brussels shook hands with football both would count their fingers afterwards.
"Regulators have not been happy about how money cascades down through football for years and there is a fundamental tension between European competition law and sport's desire to govern itself."
In March last year, competition commissioner Joaquin Almunia reached an agreement with Uefa president Michel Platini to support the governing body's attempt to reduce club debt and control spending via its Financial Fair Play rules (FFP).
The FFP rules, designed to ensure clubs live within their means over a rolling three-year period, come into full effect for the 2013-14 season.
In a joint statement, Almunia and Platini said rising debts across European football were a major concern and they made clubs more likely to seek help that could breach state aid rules.
Five months later, Almunia reinforced this message by writing to the EU's member states to remind their football authorities of their responsibilities in reporting state aid cases.
In this letter he mentioned Newham Council's proposed loan to West Ham United to help pay for the costs of converting the Olympic Stadium. That deal collapsed, only to be revived last month with stricter conditions attached to the loan.
Since that warning, the commission has started proceedings in the Netherlands and is thought to be looking at a number of Spanish clubs that have run up huge tax bills or been propped up by soft loans from publicly owned banks.
News that Real Madrid are in the regulators' crosshairs, however, escalates matters considerably.
Real's relationship with the local authority has been the subject of debate ever since the Spanish giants sold part of their training ground to the council for £23m in 1998. Half of that sum was paid in cash, the rest coming in property.
The Spanish club sold some of that property and developed the rest of its training ground. The proceeds enabled Real to embark on a period of extravagant spending on "Galacticos" - players such as Luis Figo and Zinedine Zidane - and win a record ninth European Cup/Champions League title in 2002.
But, in a move described by Spain's El Pais newspaper as an "inexplicable error", some of the land given to Real in 1998 did not even belong to the council at the time. This was not discovered until 2011.
The council's solution was to take back the land and compensate Real Madrid in a deal that included new parcels of land at their new training ground and stadium, as well as prime assets elsewhere.
The total value of this compensation was more than £19m, a 54-fold increase on what the original land was worth in 1998.
Not only did this represent a windfall for a club struggling to compete on the field with a resurgent Barcelona, but a series of property swaps between club and council left Real owning the land it needs to substantially upgrade the Santiago Bernabeu Stadium - a £200m plan that includes putting a roof on the ground.
Real have denied any wrongdoing, telling The Independent newspaper that the valuation of Las Tablas - an area of land in the north of Madrid - was done by the council, and was therefore "independent", and any increase in the value of its property portfolio could be explained by rising values across the city.
And on Thursday, Madrid's mayor Ana Botella said the city's dealings with Real were "scrupulously legal".
But one expert on EU law based in Brussels, speaking off the record, told the BBC "the Real issue seems an obvious candidate for state aid concerns", and added the commission appears keen to pursue football clubs as a "populist way of showing it is doing useful work in this area".
London-based lawyer Alex Haffner, a senior associate at Dentons, said the commission was clearly "very engaged with the issues in the Real Madrid case".
He added: "The key issue will be the application of the 'market investor test', which looks at whether a private investor would have acted in the same way."
"In view of these developments, it is no exaggeration to say that all football clubs that have previously entered into commercial property transactions (with public bodies) are now under the regulatory microscope."