Rangers: Craig Whyte prepared to go to court over assets

By Chris McLaughlin
Senior Football Reporter, BBC Scotland
Last updated on .From the section Football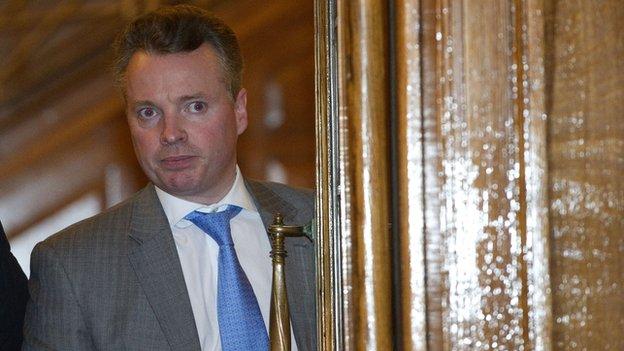 BBC Scotland has learned the former owner of Rangers is threatening to go to court to prove he still owns the club's assets.
Craig Whyte led the club into administration and liquidation last year before a consortium led by Charles Green took control.
But Whyte claims he was behind the takeover all along, with Green agreeing to be the front man.
Green says Whyte "has no right to any claim on Rangers FC".
BBC Scotland has obtained documents, text messages and secret recordings which may cast doubt on Green's claim that Whyte had nothing to do with the deal to acquire the assets.
On one recording, Green, who led the Sevco 5088 consortium that bought Rangers' assets, is heard saying in reference to Whyte: "You are Sevco, that's what we are saying".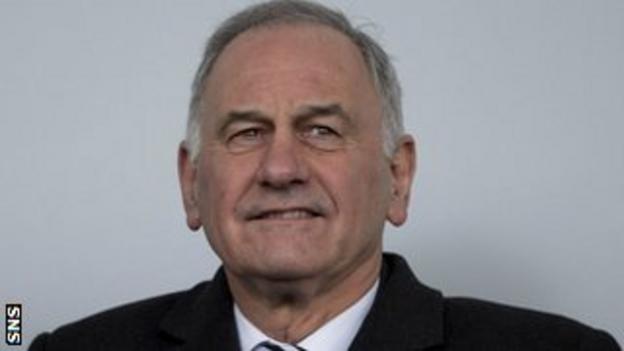 But in a lengthy statement on the club website, chief executive Green said: "He claims I was his front man. He could not be more wrong.
"With 8%, I am the major shareholder in Rangers FC and I have no tie-in of any kind with Mr Whyte.
"I am alleged to have said: 'You are Sevco, that's what we are saying'.
"This is correct but at that point I had signed a resignation letter and a stock transfer form because it was decided that a Scottish company should buy a Scottish institution. Sevco 5088 wasn't required.
"I was not going to allow this man anywhere near this club again.
"He has not invested a penny in Rangers FC.
"If he wants to go to court we would be delighted to see him there. It is a shame Mr Whyte keeps trying to destabilise the club he very nearly destroyed."
Rangers manager Ally McCoist says he will ask Green to give supporters "the answers they deserve" over Whyte's claims.
McCoist said: "I don't have any doubt that he will sit down and tell me the truth of what's been happening and, as importantly, where we see the club going."