Garth Crooks's team of the week

By Garth Crooks
Football Analyst
Last updated on .From the section Football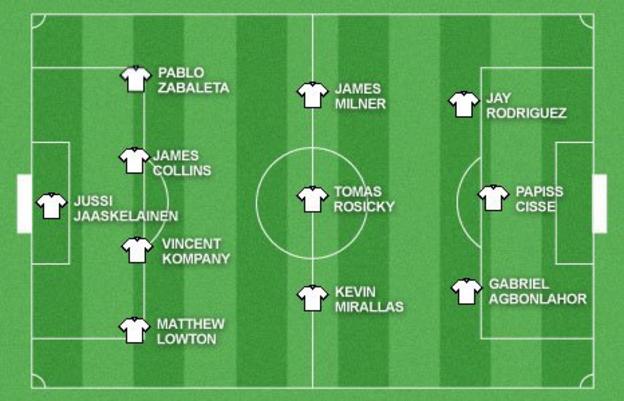 In a weekend dominated by relegation battles, Aston Villa and Southampton emerged as the favourites to avoid the drop after superb wins at Stoke and Reading respectively.
In a thrilling Manchester derby, City put United to the sword with a masterful display at Old Trafford.
Meanwhile, Arsenal continued their impressive form with a win at West Bromwich Albion as they put pressure on Chelsea and Spurs for a Champions League spot.
Take a look at my team of the week and see whether you agree with my selections.
GOALKEEPER - JUSSI JAASKELAINEN (West Ham)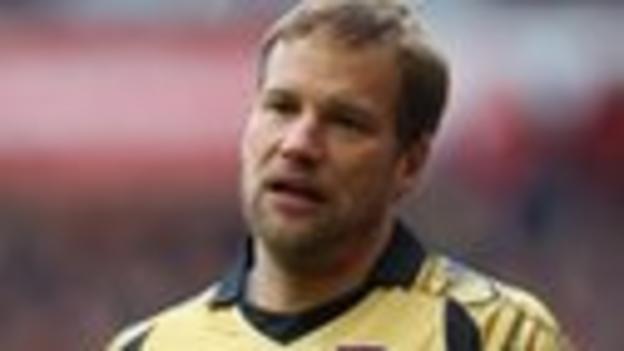 It is not often West Ham go to Liverpool and come back with anything to show for their efforts. However, due to a superb second-half save by Jaaskelainen from Steven Gerrard, the Hammers gained a well-earned point. Without doubt the turning point in a game where Liverpool dominated much of the play.
Did you know? Jaaskelainen has made 132 saves this season, more than any other goalkeeper in the Premier League.
DEFENDER - MATTHEW LOWTON (Aston Villa)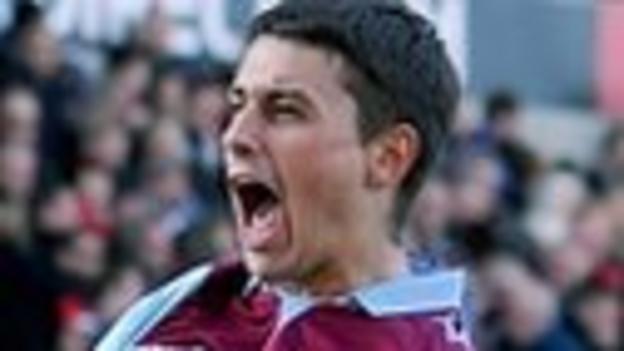 What a screamer Matthew Lowton scored against Stoke. Dion Dublin described it perfectly on Final Score. When Lowton chested the ball down he was almost square on, so to volley into the net from that position was superb. Villa deserved their victory against Stoke and so did their 5,000 travelling supporters who are proving to be immensely valuable to the team's cause.
Did you know? Both of Lowton's Premier League goals have come from long range.
DEFENDER - VINCENT KOMPANY (Manchester City)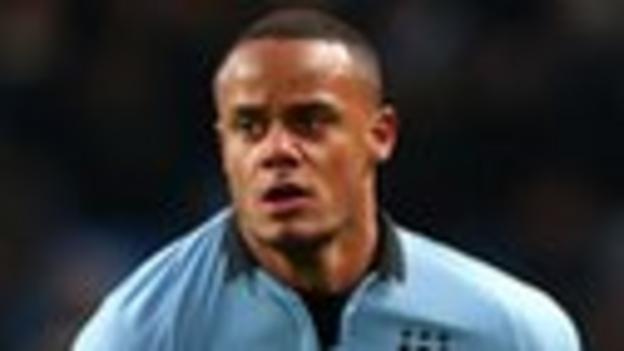 It is hard to believe that one man's presence can make such a difference for Manchester City, but it has. Vincent Kompany was superb against Manchester United. I don't think Wayne Rooney, Robin van Persie or Danny Welbeck created a clear-cut chance all night on Monday.
Did you know? City have a 58% win percentage when Kompany plays, compared to 46% when he does not (2008-present).
DEFENDER - JAMES COLLINS (West Ham)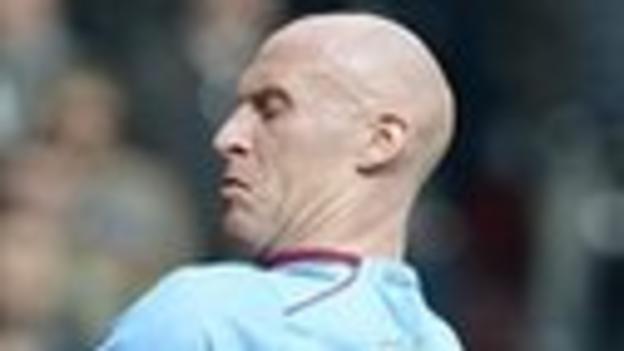 Last week it was Romelu Lukaku, this week the West Ham defender was equally impressive against Liverpool's Luis Suarez and Daniel Sturridge. With the help of James Tomkins, he earned the Hammers a clean sheet and a valuable away point.
Did you know? Collins made eight tackles at Anfield, more than any other Premier League player this weekend.
DEFENDER - PABLO ZABALETA (Manchester City)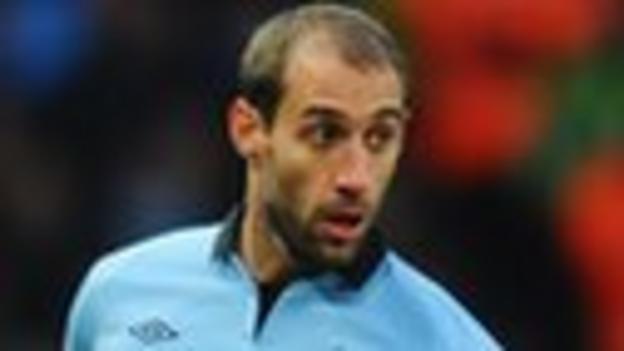 This lad is such a good defender he could play in any position in the back four and give you a performance. Against Manchester United he was as solid as a rock in defence and always looking for an opening in attack. This player has had an outstanding season.
Did you know? No defender has hit the woodwork more times this season than Zabaleta (three).
MIDFIELD - KEVIN MIRALLAS (Everton)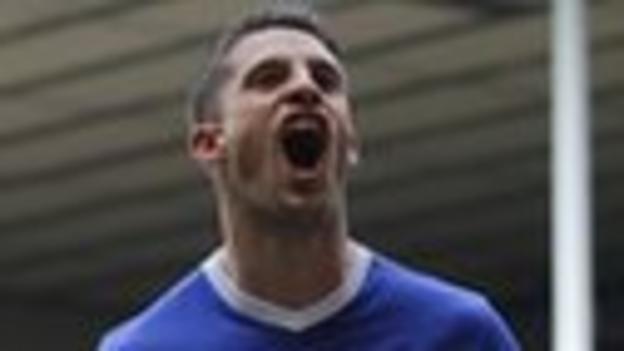 Kevin Mirallas took full advantage of a nervy Tottenham defence with a superb individual goal. He scored a similar goal against Stoke last week but clearly Spurs failed to heed the warnings. In the end it was Tottenham manager Andre Villas-Boas who appeared more satisfied with the point than Everton boss David Moyes. If Spurs keep suffering from these Champion League nerves, Gareth Bale's injury might be the least of their worries.
Did you know? Mirallas has now scored three goals in his last four league outings.
MIDFIELD - TOMAS ROSICKY (Arsenal)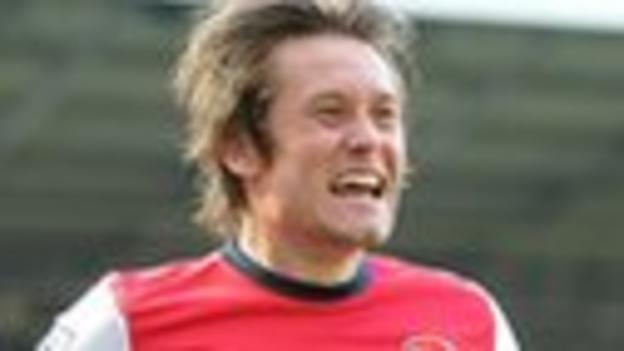 We haven't seen or heard much from Rosicky this season, but his last two games against Reading and West Brom will have caused Arsenal manager Arsene Wenger to seriously consider keeping the Czech midfielder beyond the end of his current contract.
Did you know? Rosicky scored his first ever Premier League brace in his 123rd appearance.
MIDFIELD - JAMES MILNER (Manchester City)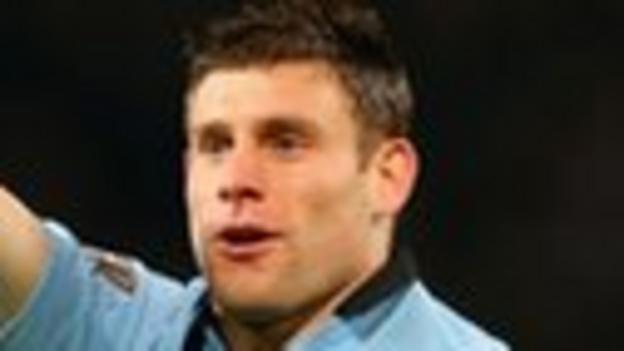 I have not seen James Milner play so well for ages. To be honest he was hard pushed by Gareth Barry, who I also thought had a superb game against Manchester United. You can always depend on Milner to put in a shift, but his decision making against United was superb and that's why he has got the nod over Barry.
Did you know? Milner has matched his best ever haul of away goals in a Premier League season (three).
FORWARD - GABRIEL AGBONLAHOR (Aston Villa)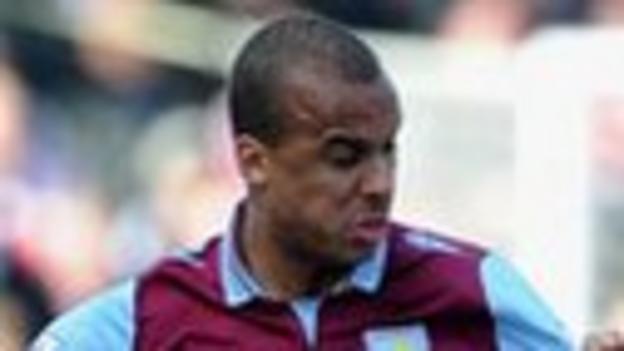 The Aston Villa striker was a constant threat in the 3-1 win against Stoke. At no stage could the home side come to terms with his pace and power. Matthew Lowton's spectacular goal may have turned the game but Agbonlahor was the man who never allowed Stoke to settle and made them look continually vulnerable.
Did you know? Agbonlahor now has 60 Premier League goals for Villa, matching Dwight Yorke's record.
FORWARD - PAPISS CISSE (Newcastle)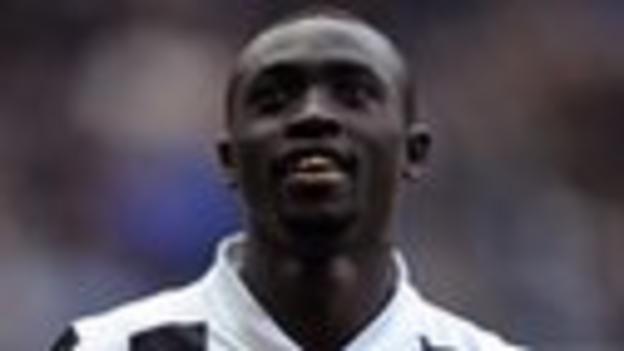 I originally gave this spot to Emmanuel Adebayor until I saw the tireless performance of Papiss Cisse on Match of the Day 2. It was pure endeavour that got the Senegalese striker back amongst the goals and deservedly so. Talk about 'if at first you don't succeed'...
Did you know? Cisse's last three goals at St James' Park have been 90th-minute winners.
FORWARD - JAY RODRIGUEZ (Southampton)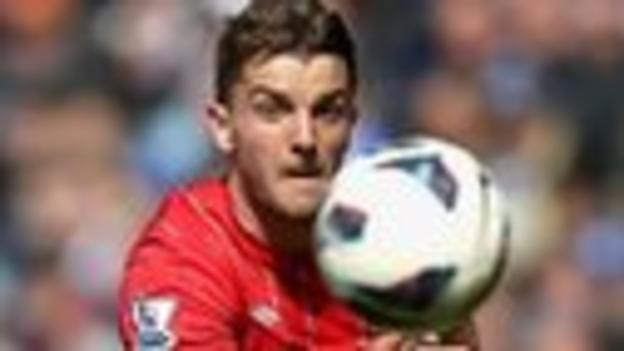 The Reading against Southampton game was about how the team Nigel Adkins had inherited could cope with the rejuvenated, in-form team he had left behind. By the end of the game, Southampton's Rodriguez had produced another blistering performance and destroyed Reading. All the warning signs have been there for some time but there was nothing Reading or Adkins could do about it.
Did you know? Rodriguez now has three goals and two assists in his last three Premier League appearances.