Joey Barton says Marseille agreement is already in place
Last updated on .From the section Football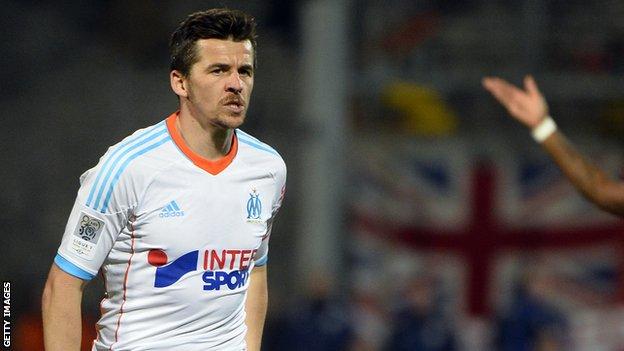 Joey Barton claims there is already a deal in place to make his loan from QPR to Marseille permanent in the summer.
"It's not up to QPR if I stay. [There is an] agreement already in place for me to stay here," Barton tweeted.
"I'm loving life in France. Loving Marseille. They love me."
With QPR seven points adrift of Premier League safety, Barton added: "I can't see QPR wanting me on the wage bill in the Championship.
"All I want to do is give everything for this football club [Marseille]. They backed me when nobody else did. For that I will be eternally grateful. This club is now in my blood, its impossible to get it out."
Barton says his QPR career was over before he was sent off at the Etihad Stadium for an off-the-ball incident with Carlos Tevez.
He was also punished after being found guilty of violent conduct towards Vincent Kompany.
Barton said: "QPR was over for me way before the Man City incident. I really hope they stay up. I have all season. Stay up/go down. Harry stays/goes. I don't want to be part of it. Marseille is my home now.
"It was a move for me that just never worked out. I played a part in keeping them up last year. This year, I was banished.
"From the first day of pre-season training [I was] treated like a leper. Some will say deservedly so."
QPR declined to comment on Barton's claims.