2014 World Cup: Equatorial Guinea face points loss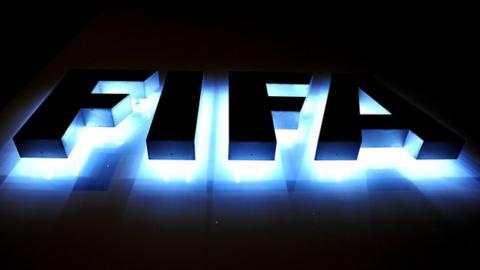 Equatorial Guinea face being stripped of a 4-3 win over Cape Verde in 2014 World Cup qualifying for fielding an ineligible player.
Fifa says it has opened a disciplinary case against the Equatorial Guinea FA after last month's victory in Malabo.
Football's world governing body has not specified which player's eligibility they are investigating.
While none of the Equatorial Guinea starting line-up was born there are regulations that allow players to represent a country.
According to Article 17 of football's world governing body's statutes, a player wishing to acquire a new nationality must fulfil at least one of the following conditions:
He was born on the territory of the relevant Association
His biological mother or biological father was born on the territory of the relevant Association
His grandmother or grandfather was born on the territory of the relevant Association
He has lived continuously for at least five years after reaching the age of 18 on the territory of the relevant Association.
Fifa insists "member associations are responsible to verify if all requirements are fulfilled."
Burkina Faso, Gabon and Sudan have all been docked points during the 2014 World Cup qualifiers for using players deemed to be ineligible for various reasons.
Equatorial Guinea are currently third in Group B of 2014 qualifying five points behind group leader Tunisia, who have won all three of their matches so far.
In a similar case in 2011, Fifa disqualified the Equatorial Guinea women's team from the London Olympics qualifying phase and uspended forward Jade Boho Sayo for two months over her disputed nationality.