Charles Green apologises after SFA allege 'racist' remarks
Last updated on .From the section Football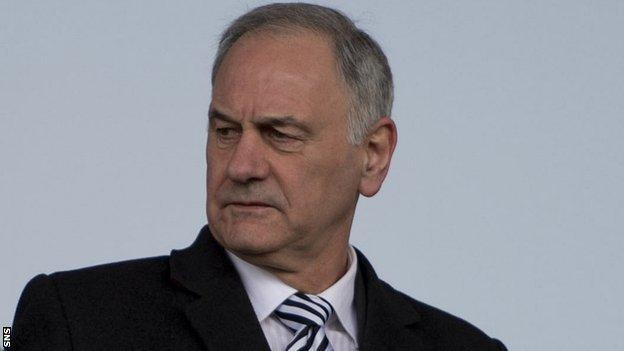 Rangers chief executive Charles Green has apologised "unreservedly" for comments that have led to a Scottish FA notice of complaint.
The complaint relates to quotes attributed to Green in a newspaper.
And, in a statement on the Rangers website, Green said: "I apologise unreservedly if any offence has been taken by my remark."
The SFA's compliance officer has set a hearing date of 25 April, with Green having until 17 April to respond to the notice of complaint.
Green breached SFA rules concerning "bringing the game into disrepute" and "not acting in the best interests of Association Football".
In the newspaper interview, Green discussed his relationship with former Rangers director Imran Ahmad.
"I was actually trying to make the point, albeit clumsily, that I am not a racist," added Green.
"Imran Ahmad is a close friend and business associate and I would certainly have no cause or wish to offend him."