Andy Carroll move to West Ham 'threatened by fair play rules'
Last updated on .From the section Football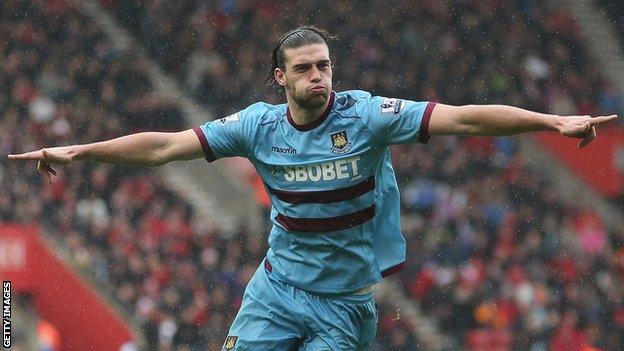 New financial fair play rules could scupper West Ham's hopes of signing striker Andy Carroll, manager Sam Allardyce says.
But Allardyce said restrictions due to be introduced next season may prevent any move for the England man.
Allardyce said: "I will still point towards financial restrictions being implemented next season - they could blow the whole deal in one go."
The new financial rules agreed by Premier League clubs mean each team will not be allowed to make a total loss of more than £105m over the next three seasons.
They must also limit their player wage bills - and breaching the rules could result in a points deduction.
Liverpool paid a club-record £35m to sign Carroll from Newcastle United in January 2011 and would be looking to recoup at least half of that fee if they were to sell a forward who has scored four times in his last five appearances.
Allardyce fears the change, due to come into force next season, could affect his ability to strengthen his side.
"Financially you are restricted to be able to do it," he said.
"So in one fell swoop the financial restrictions mean Andy Carroll can't sign for us from Liverpool because it's too expensive, even if he wanted to.
"I might not be able to afford Andy Carroll, full stop, even if I wanted him, even if the chairmen wanted him, even if we all wanted him - which we do - it will not be allowed to happen."
However the Hammers manager, whose side host league leaders Manchester United on Wednesday, accepted it would take some time before the real impact of the regulations on clubs was known.
"I suppose across the board when you first introduce something new the fair/unfair scenario has to get sorted out somewhere along the line to find out how you have to tweak it to make it better," he said.