Thomas Guerriero: Wall Street boss named Oxford City president
Last updated on .From the section Football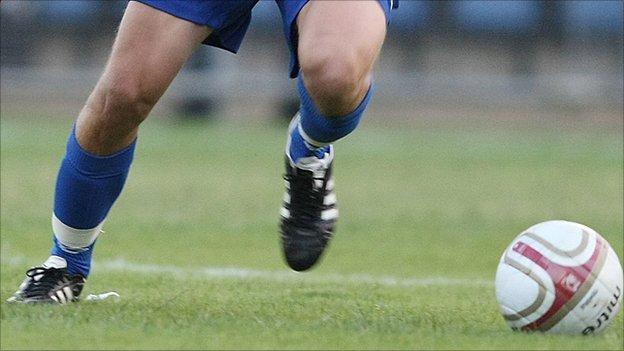 Wall Street businessman Thomas Anthony Guerriero has been named the new director and president of Blue Square Bet North club Oxford City.
Guerriero, the founder of WMX Group Holdings, has set his sights on guiding the club into the Football League.
"I wouldn't be there unless I felt we could be at a level where people take notice," he told BBC Oxford.
"I've felt as confident in this as I have with anything in my career. Anything is possible."
Harvard-educated Guerriero has interests in sport in the United States, having taken control of Springfield Armor in the National Basketball Association (NBA) D league in 2011.
And he is confident he can replicate his success in business with Oxford City.
"It is an exciting time for Oxford City and my family and we are going to open some eyes on many levels," he added.
Oxford City were founded in the 1880s and are notable for having appointed England's World Cup-winning captain Bobby Moore as manager in 1979, with Harry Redknapp as his number two.
Managing director Colin Taylor said the involvement of Guerriero would "provide a wealth of new opportunities and enable the club to continue the progress we have made in recent years".
He added: "This a new era in the history of Oxford City Football Club and puts the foundation in place for a sustained and exciting future."