John Lambie - the Team Talk XI
Last updated on .From the section Football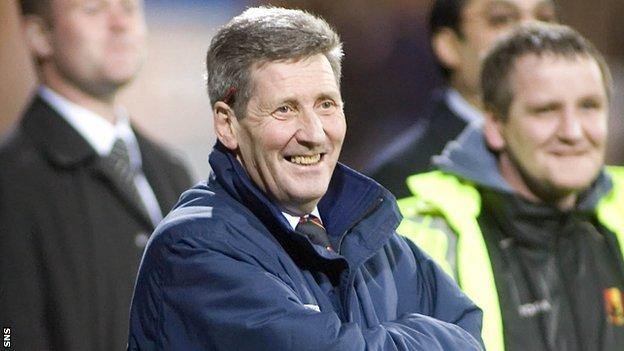 With Partick Thistle on the verge of promotion to the Scottish Premier League, we asked former manager John Lambie to pick his Sportsound Team Talk XI. Lambie selects a side based on his three spells in charge of the Jags: (1988-89, 1990-95 and 1999-03).
Goalkeeper - Nicky Walker
When Nicky came in, he did a tremendous job for us. His experience helped the back four. His experience counted. Most goalkeepers are headbangers but he didn't come into that category.
He was a right decent guy. Maybe I picked him because every time he used to come down he brought me some shortbread and a bottle of whisky so that wasn't too bad. To be honest, he was a right good goalkeeper.
Right back - Alan Dinnie
He was a good player. He was very hard and he was quick, which was very important.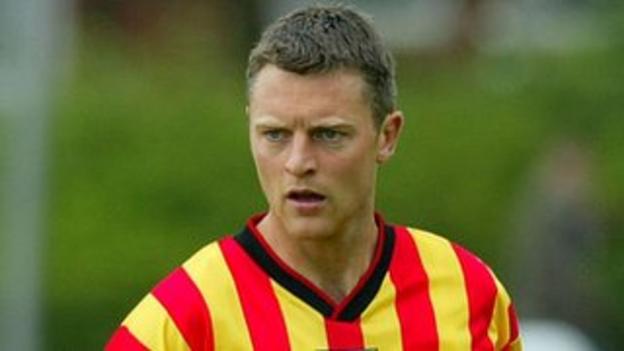 Central defence - Scott Paterson and Stephen Craigan
He [Paterson] only missed two or three games. He was a fantastic player. He started his career at Cove Rangers and went from there to Liverpool. What a player he was.
Quite good in the air, great on the ball, never panicked and that's very important playing in that position. Different class. It's just a pity that injuries harmed his career.
I got [Craigan] for nothing from Motherwell. He went back to Motherwell and he finished up as an international player with Northern Ireland. A right good professional.
If there was a better professional in Scotland, I've still to see him. Fantastic guy.
Left back - Steve Pitman
These guys played for the jersey, that's what I liked about them. They played from the heart. Pitman had a rocket shot and he was hard as nails. He was really quite a hard player.
Right midfield - Paul Kinnaird
What a player he was. He had plenty. Just give him half a yard and the ball was into that box. He could play both sides, he was two-footed. He was a good player. He had ability in abundance.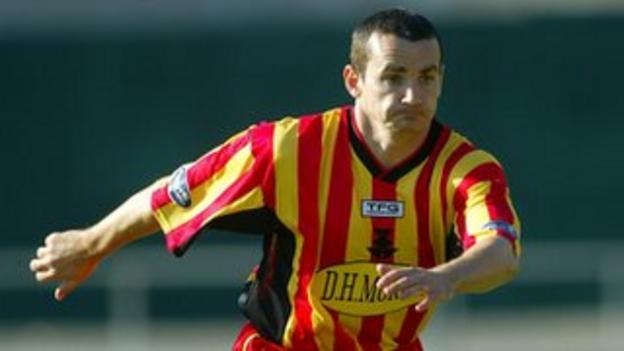 Central midfield - Danny Lennon
Danny was a right good captain. Danny was a great worker. He worked his socks off and he had a good bit of ability along with. He gave you 90 minutes.
That's one that I did think would actually be a manager because he eats and talks and sleeps football.
He's a great listener and he's quite knowledgeable in the game.
Central midfield - Chic Charnley
He was the creme de la creme. I [signed] Chic four times for nothing. He had always a smile. He was different class, the players loved him. He was one of the best trainers at the park.
Left midfield - Davie Elliott
Pace to burn. He was good in the air too for his side. I can remember we had a man sent off at Falkirk and Davie Elliott played the full left side himself. He was absolutely tremendous. He was one of my better buys.
Forward - Gerry Britton
He scored some great goals for me. He was good in the air, big awkward guy. A good lad, brave. He was a funny, funny guy.
Forward - Alex Burns
He was always moaning and greeting but that's a good thing because he didn't like getting beat. When we trained, we trained as if it was a game and they didn't want to get beat. He did great for me.