Truro City: Lee Hodges disappointed with Farnborough draw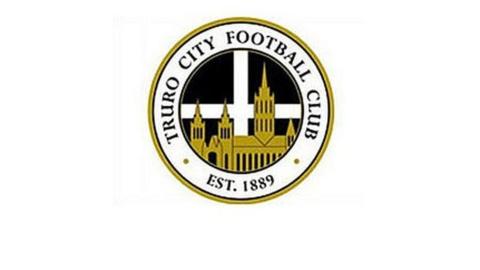 Truro City were lucky to come away with a point after their 3-3 draw with Farnborough, according to manager Lee Hodges.
City were 2-0 up inside four minutes thanks to two quick strikes from Matt Wright.
But Farnborough were level by half-time and led until Paul Kendall's equaliser in the 86th minute.
"We looked like a team that had been relegated and had nothing to play for," Hodges told BBC Radio Cornwall.
"Coming in 2-2 was disappointing because of the amount of opportunities we allowed Farnborough in the first half."
Wright's two early goals had put City in the driving seat, but Farnborough fought back as Elvis Hammond pulled one back after 29 minutes and before Richard Peniket equalised 10 minutes later.
Tom McGarry put Farnborough ahead with eight minutes left before Kendall struck late on.
"They could have put the game to bed and that's what disappointed me the most," Hodges said.
"All in all we were probably a bit lucky in the first half, but the second was a bit even and I'm pleased to finish the last game at home not being beaten."