Aldershot Town: Kris Machala closes in on new investment
Last updated on .From the section Football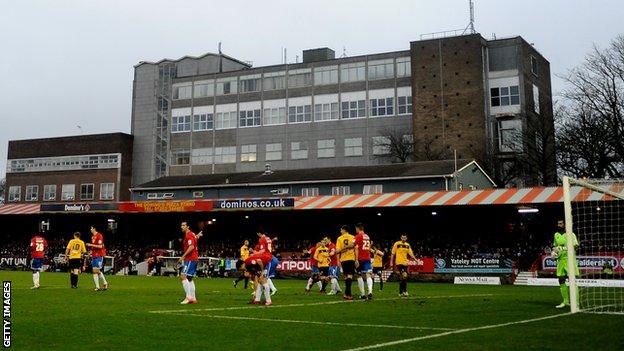 Aldershot Town owner Kris Machala says he is hoping to bring in fresh investment within a week to stave off the threat of administration.
The former chairman used his majority stake to block a proposed new share issue at the League Two club's Annual General Meeting on Thursday.
Machala told shareholders he would be in a position to provide a presentation to the board of directors on Monday.
Aldershot have been looking for new investment since January.
The Shots, who could be relegated from League Two this weekend, had hoped to attract an additional £1 million from the share issue.
A club statement said Machala, who was replaced as chairman by Shahid Azeem in February, had confirmed he was in touch with a potential investor who "has a football heritage and that they will secure high quality overseas players whether the club is in the Football League or Conference".
He also assured shareholders that "he will provide the monies required to fund the club until such time as the agreement is completed".