Cambridge City and Histon to groundshare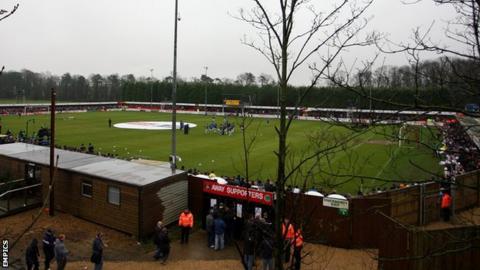 Histon will share their Glass World Stadium ground with Cambridge City from next season, initially for two years.
Cambridge have to be out of their Milton Road home by September, when it will be redeveloped into housing.
The Southern Premier side are hoping to have a new stadium in Sawston by 2015.
"I've always been confident we could do a deal with Histon. Negotiations have gone very well," City chairman Kevin Satchell told BBC Radio Cambridgeshire.
"It's the best facility around here for us. We don't want to go too far out of Cambridge and it's within four miles of our historic home."
The Lilywhites sold their ground to developers in 2003 but have a lease running until autumn this year.
Histon, located on the edge of the city, are a league above Cambridge in the Conference North and have recently ended a groundshare agreement with Cambridge University Press.
"I've spoken to the Conference and they're happy. Logistically we've proven we can do it," said Histon chairman Russell Hands.