Gabonese striker Aubameyang reunited with stolen car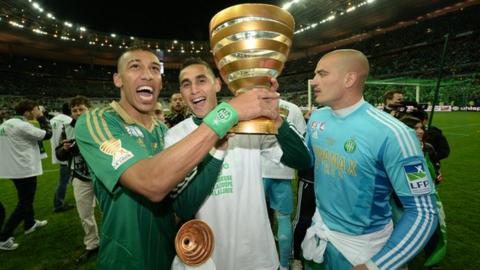 St Etienne star Pierre-Emerick Aubameyang has been reunited with his Aston Martin after police recovered the vehicle that was stolen last weekend.
The Gabonese forward discovered he had been burgled some time between Saturday evening and Sunday morning.
The 23-year-old had been celebrating winning the French League Cup after his side beat Rennes 1-0.
Aubameyang, who set up the winning goal for Brandao, missed his side's victory parade on Sunday because of the theft.