Stephen Craigan appointed Northern Ireland Under-19 boss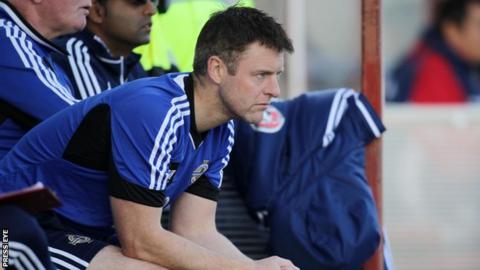 Stephen Craigan has been appointed new Northern Ireland Under-19 manager.
Craigan, who won 54 Northern Ireland caps, was previously assistant manager to Stephen Robinson, who has vacated the Under-19 post.
Robinson remains as Under-21 manager in addition to his managerial role with the Under-17 side.
Craigan's first competitive games with the squad will be the European Championship qualifying round in October in Belgium.
The Irish will be up against the hosts plus France and Iceland in the group.
Former Motherwell defender Craigan retired from international football in July 2011.