Colchester United: Relegation 'would not destroy U's'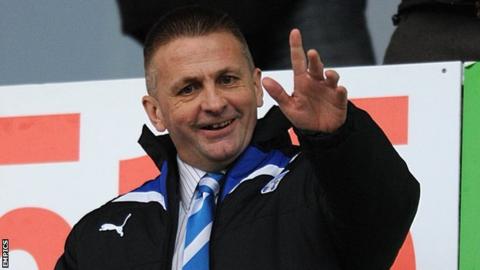 Colchester United chairman Robbie Cowling has said suffering relegation from League One would not be devastating for the club.
The U's need at least a point in Saturday's final game of the season at Carlisle to guarantee survival.
"It's massively important and it will be a setback if we don't get it. We've always allowed for promotion or relegation," Cowling told BBC Essex.
"So it's not going to destroy us in the way it could destroy some clubs."
Colchester are in their fourth consecutive season in League One, following relegation from the Championship in 2008.
The past two seasons have revolved around a series of financial cuts and a shift of focus to youth development, with the the club investing in a new training facility at Florence Park.
and his successor Joe Dunne has been fighting a relegation battle ever since.
Scunthorpe are the only side that can pull the U's into the drop zone, but they will need to win against promotion-chasing Swindon, hope Colchester lose and make up a three-goal swing in goal difference.
"We've set our stall out with this club and the direction we're going in. If it did come to the worse it won't change anything," said Cowling, who is cycling from Essex to Carlisle on Saturday as part of a charity fundraiser.
"We are still going in a positive direction and there's a lot of great things at Colchester. Although it would be a big setback.
"There would be a financial hit. But we'd be silly to be in the position we have all season without having plans."