Liverpool captain Steven Gerrard may need shoulder surgery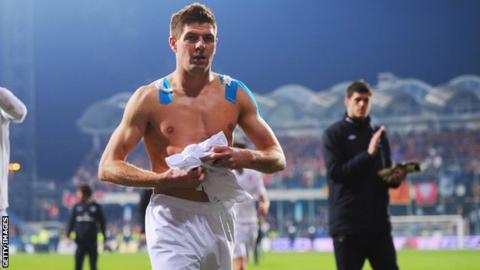 Liverpool have confirmed captain Steven Gerrard is likely to require surgery on a shoulder injury during the summer.
The 32-year-old has been playing through the problem, and an operation may mean he misses England's fixtures at the end of the domestic season.
Roy Hodgson's side face the Republic of Ireland at Wembley on May 29 before a trip to Rio to meet Brazil on June 2.
"It's not ideal timing, it's going to take quite a while for him to heal," Liverpool coach Mike Marsh said.
The club announced on Tuesday that Gerrard will have a testimonial against Olympiakos at Anfield on 3 August.