Jersey Premiership: Fog postpones Jersey Scottish match
Last updated on .From the section Football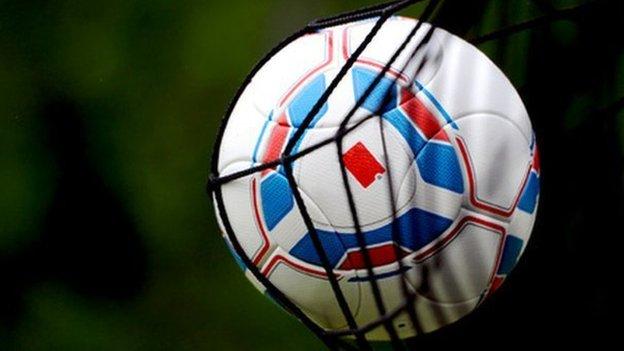 Newly-crowned Premiership champions Jersey Scottish saw their match at St Ouen postponed by fog on Wednesday.
The Scots, who still picked up the James Marquis Memorial Trophy, were champions after St Paul's had failed to beat St Peter on Tuesday night.
The match was level at 0-0 when referee Ian Soloman called a halt to it four minutes into the second half because of the poor visibility.
The match has been re-arranged for this coming Saturday.