Rio Ferdinand: Man Utd should offer new deal, says Paul McGrath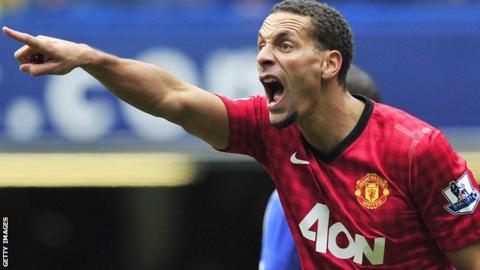 Former defender Paul McGrath believes Manchester United should offer Rio Ferdinand a new contract.
Having just won a sixth title at Old Trafford, the 34-year-old centre-back's current deal expires this summer.
"I would go along with giving him a new contract. Watching some of his performances, he's as cool as he's ever been," McGrath told BBC Red Wednesday.
"When he plays he makes it look so simple you think it's over-confidence, but it's just he's that good."
United manager Sir Alex Ferguson believes centre-back Ferdinand could play for another "two or three years" and McGrath, who made over 200 appearances for the Red Devils in the 1980s, said: "I would love to see him getting another contract because I think it's in his blood that he's got that winning mentality.
"He loves the club, you can see that in the way he plays, he doesn't like getting beat and he's screaming at people who make mistakes; those people are winners in football and Rio is one of them."
Ferdinand has had to manage fitness concerns for a number of years and last month controversially pulled out of the England squad for World Cup qualifiers against San Marino and Montenegro.
Former Republic of Ireland centre-back McGrath was troubled by knee problems throughout his career and knows better than most what Ferdinand has to do to prepare for games.
"I did get a lot of time off at Aston Villa when I didn't train with the team, I did bicycle exercises so I wasn't involved so much with actual team until the Saturday," he added.
"The other lads accepted that, they didn't call you out and I think that is what Rio needs.
"He knows his own body, he knows what he can and can't do and the great thing is that when he walks on the pitch on a Saturday you are getting the performances you are at the moment."