Truro City face uncertain future after their relegation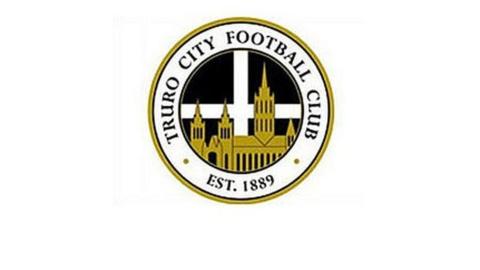 Truro City face an uncertain future after their final match in Conference South match ended in a 3-2 loss at Tonbridge Angels.
The club, which is still in administration, is waiting to discover whether it will be relegated lower than the Southern Premier League.
If they cannot get a Company Voluntary Arrangement (CVA) with creditors they could slip further down the leagues.
City will have to wait until the next month before they know their fate.
Should the club fail to get a CVA, then they could go as low as Southern League Division One South and West, or the Western League, according to chairman Peter Masters.
"We understand from the FA that this decision cannot be made until at least after the Football Conference's Annual General Meeting, which is scheduled for 8 June 2013," he said in a statement.
"In the circumstances, it is clearly impossible for us to make too many plans until the situation in relation to the CVA is finalised and the FA have clarified the club's league position.
"This is frustrating for all involved, but given the state the club was in when we took over, we all knew it was not going to be easy.
"We perhaps did not know that it was going to be so hard, but the fact remains that the club has, against the odds, survived and, worst case, will remain the highest-placed football club in the county."
The White Tigers having before Masters and Philip Perryman took over.
Truro after owner in August and left the club to fight
Under the ownership of Heaney, Truro to go from local league football to two divisions off the Football League and also won the 2007 FA Vase.
On the field, Barry Hayles scored twice for City in their loss at Tonbridge - their 25th defeat of the 42-game season.
"I don't know where we all stand," boss Lee Hodges told BBC Radio Cornwall.
"We really do hope it all gets sorted out as soon as possible. We all want to stay and have another go next season.
"But we'll have to wait and see and it's the case for everyone. We'll be talking to players as soon as we know anything ourselves.
"I'm disappointed we've been relegated, but hopefully this will be the worst of it because it has been two seasons of very difficult times."