Koufie calls for tough action on age cheats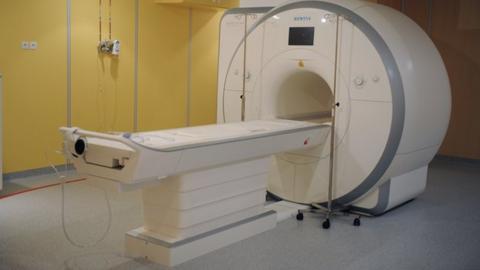 Former Ghana Football Association president Ben Koufie says he will make a recommendation to world football's governing body Fifa to ban countries from age-group competitions if any of their players fail age tests.
Magnetic Resonance Image scans have been used by both Fifa and the Confederation of African Football to check on the true ages of players as the clampdown on age cheats intensifies.
Nine players were banned from the African U-17 event after failing tests.
The players hailed from Nigeria, Ivory Coast and Congo. Nigeria and Ivory Coast have gone on to reach Saturday's final in Morocco.
Koufie now wants Fifa to enforce tougher punishments for teams whose players fail MRI scans.
"I am going to make some recommendations to Fifa that it should just not be a matter of disqualifying players from tournaments when they have failed their MRI in a specific competition," Koufie told BBC Sport.
"If the players played in the qualifying matches for that competition, that team must be disqualified because it used disqualified players in the qualifying process.
"Once you are caught and it is proven that the player played in the qualifying matches then you have to be disqualified. I am worried about it because it is not fair at all to the youngsters. It is called U-17 because it is a development stage. If you now bring 20 to 25-year-olds to play in that competition then it is an injustice."
Koufie has been a consistent and strong critic of age cheating in Ghana and reckons the problem lies with coaches and administrators as part of what he says is an unhelpful emphasis on winning at a young age.
The former Black Stars boss, who has also worked in Zimbabwe and Botswana, has been talking to youth coaches in Ghana and wants them to be at the forefront of addressing age cheating by emphasising development rather than winning for youth teams.
"Coaching at this level must be taken seriously because that is the formative stage. The U-17 is not a must-win area," he said.
"It should be a chance for the boys to learn at a competitive level, that is the assessment. We are incorrectly using it now as a real competition where they must win.
"Sometimes in football you lose in order to learn and in the process learn to win. They may lose but they must learn from their losses."