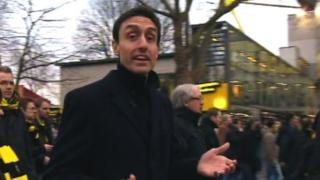 Has football changed for the better?
BBC Sports Editor David Bond looks at how football in England has evolved over the last 20 years, and whether it has changed for the better.
Travelling with Manchester City fans, visiting a junior football team in Bracknell and comparing the Premier League to the resurgent Bundesliga in Germany, Bond analyses whether the modern game has lost its connection with the fans.