Martin Cassidy quits as manager of St Paul's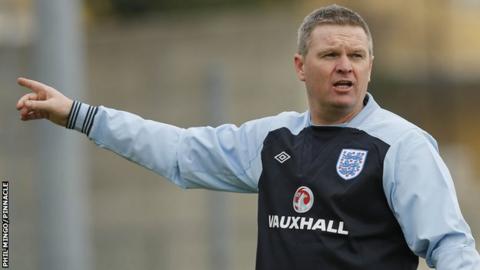 Martin Cassidy is to quit as manager of St Paul's after three years in charge of the Jersey Premiership side.
Cassidy, who was Craig Culkin's assistant, took over the top job when Culkin became island manager in 2010.
But Cassidy says the time is right to leave as he wants to spend more time with his young son and family.
"I've given football everything I've had in my spare time in the past 10 years and it's time to devote some of that time to other people," he said.
St Paul's are currently second in Jersey's Premiership, but could end the season in third if
Cassidy led St Paul's to the island title in his first season in charge, before losing to Guernsey champions Belgrave Wanderers in the Upton.
And he says the job is a great opportunity for whoever takes over.
"I'm not leaving a sinking ship by any stretch of the imagination," he insisted.
"We've got one the best crops of youngsters coming through so it's the best job in the island for someone."