Exeter City youngsters please manager Paul Tisdale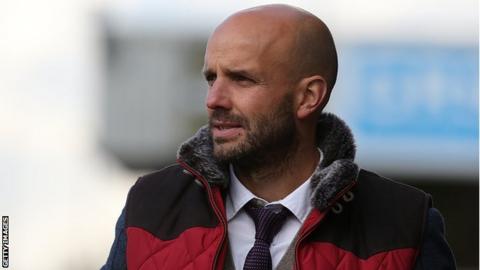 Exeter City boss Paul Tisdale is pleased with the youthful side that played at Chesterfield in the final game of the season.
Youngsters Myles Anderson, Elliot Chamberlain, Jamie Reid, Anton Rodgers, Aaron Dawson and Jordan Moore-Taylor all featured
"I think it's a sign of things to come in the next 18 months to two years," Tisdale told to BBC Radio Devon.
"I'm really pleased in the way those young players played."
Tisdale says that with no significant player sales or cup windfalls, the club will have to rely on younger players more next season as budgets will be tight.
"It's going to be a difficult year next year, but we'll accelerate into that with these young players," he continued.
"These are players for the future and it was an opportunity for them to play and for me to see how they make decisions in this sort of situation and I've learnt a lot from the day.
"We all have to be ready for a couple of seasons of bringing these young players through and building another side."