Darfur to host Cecafa club tournament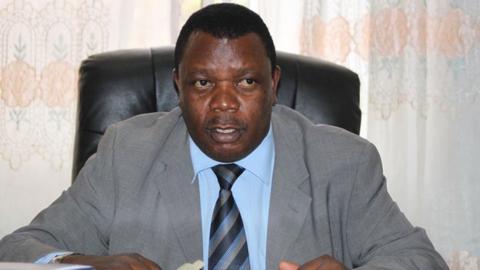 The Council for East and Central Africa Football Associations (Cecafa) has confirmed that the troubled Darfur region in western Sudan will host the 2013 Cecafa Club Championships in June.
The football body said that Democratic Republic of Congo side St. Eloi Lupopo will take part in the event.
Cecafa Secretary General Nicholas Musonye also told BBC Sport that "a team from Eritrea is yet to confirm".
Musonye is in Darfur inspecting facilities and has reported that the region is 90% ready to host the event, but for only two of the three groups.
"Two football stadiums in Al Fashir - Al Nuggaa [capacity 15,000] and Al Fashir [45,000] - were of impressive quality and so were hotel accommodations and transport," he said.
He added that the hosting of the tournament had been switched from the Ethiopian capital Addis Ababa to Sudan because Ethiopia was not ready to stage the event.
"We shall announce other developments on Tuesday on venues and other issues as pertains to the tournament," said Musonye.
Darfur has has been devastated by civil war since 2003 but a peace agreement, a reduction in fighting, and the limited but promising return of displaced people to their homes have been seen as signs of progress and hope.
The tournament is expected to take place after 15 June will attract League winners in the 12 member nations in the region.
Tanzania's Young Africans are the defending champions, winning the title in 2012 after beating local rivals Azam FC in the final in Dar es Salaam.
Cecafa Club Championship participants:
Young Africans (Tanzania - defending champions), Simba (Tanzania Mainland), Zanzibar representatives, Al Merriekh, Al Hilal (Sudan), Tusker (Kenya), Express (Uganda), APR (Rwanda), Vital'O (Burundi), Ports (Djibouti), Elman (Somalia), South Sudan representatives. St George (Ethiopia) withdrew while Eritrea will not enter a team.