Matt Sparrow: Crawley Town midfielder rejects contract offer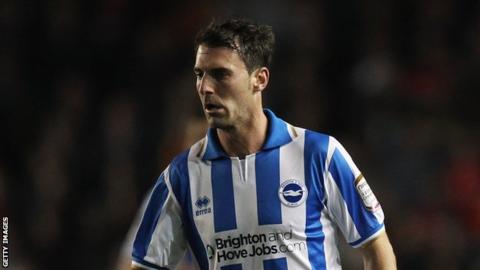 Midfielder Matt Sparrow is leaving Crawley Town after contract talks with the club broke down.
The 29-year-old scored three goals in 17 appearances after joining the Reds from Brighton in January.
"We have been talking for a while. Unfortunately we haven't been able to reach an agreement so Matt is moving on," said manager Richie Barker.
"I would like to thank him for his services. He is a model professional and we wish him all the best."
On Tuesday, Barker confirmed that striker Lateef Elford-Alliyu and midfielder Shaun Cooper have left the club after their contracts expired.
Elford-Alliyu made seven substitute appearances this season, while Cooper played 10 times before ending the campaign on loan at Portsmouth.
However, the West Sussex club have agreed one-year contracts with goalkeeper Johnny Maddison, defenders Louis John and Alex Malins and striker Jonte Smith.
Discussions with captain Josh Simpson and left-back Mustapha Dumbuya are continuing.