Brian Dutton: Salisbury confident of overturning play-off deficit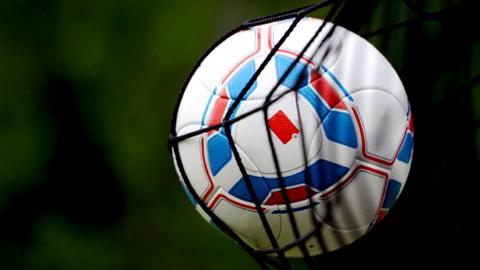 Captain Brian Dutton insists overcoming a 1-0 first-leg deficit will be "no problem" for Salisbury in their play-off semi-final against Chelmsford.
Dutton believes home advantage could sway the outcome in their favour, with the winners to face Dover or Eastleigh in the Blue Square Bet South final.
The 28-year-old wants Salisbury fans to be the club's "12th man" at the Raymond McEnhill Stadium on Saturday.
"I'm very confident. 1-0 is not insurmountable," he said.
"We would have had to win the game at our place if it was 0-0. Trailing 1-0 is not a problem, we'll look forward to it."
Salisbury conceded a late goal in Tuesday's first leg at Chelmsford after Ricky Wellard was adjudged to have handled in the area, a decision that infuriated Whites manager Darrell Clarke.
Dutton said the goal was a "sickener" for the team, but told BBC Wiltshire: "The boys will have cleared their heads come the home leg and be raring to go. We are all experienced, we've been here before, so there's no problem.
"It was almost job well done at Chelmsford. It was a very harsh penalty. We are a little bit aggrieved with that but 1-0 was not the worst result there.
"I wouldn't like to say the fans won the penalty for Chelmsford, but they made a heck of a lot of noise for it. Whether the referee wilted under that, you'd have to ask him."
He added: "The fans can be the 12th man and sometimes in big matches that sways it for you. We'd love a great big crowd at the Ray Mac causing a lot of noise.
"We are looking forward to the home leg. There will be no excuses. We will go out there and ask them some questions and if they manage to hold on, fair play to them."