England v Republic of Ireland: Riot marred Lansdowne Road friendly
By Stephen Fottrell and Simon Austin
BBC Sport
Last updated on .From the section Football480
The last football match between England and the Republic of Ireland was billed as a friendly, yet turned into a riot.
Seats were ripped up, missiles thrown and some England 'fans' fought pitched battles with the Irish police during the first half of the game at Lansdowne Road on 15 February 1995.
The trouble, subsequently found to have been orchestrated by a far-right group known as Combat 18, flared up in the West Stand after David Kelly gave Ireland the lead in the 22nd minute.
The game had to be stopped by Dutch referee Dick Jol and the players were led to the safety of the dressing rooms, before the match was eventually abandoned.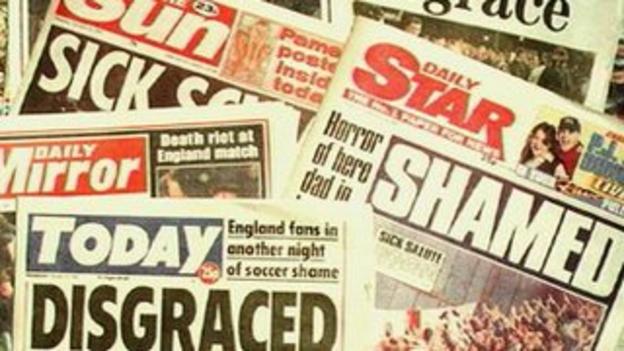 When the two sides meet at Wembley on Wednesday, it will be the first time they have faced each other since that night when more than 20 people were injured and 40 arrested.
So what exactly happened? We relive that evening 18 years ago, through the eyes of goalscorer David Kelly, Republic of Ireland manager Jack Charlton, former England defender Gary Pallister, Irish Times football correspondent Emmet Malone, Ireland fan Dennis O'Connor and Bernard O'Byrne, who was in charge of security on the night.
BUILD-UP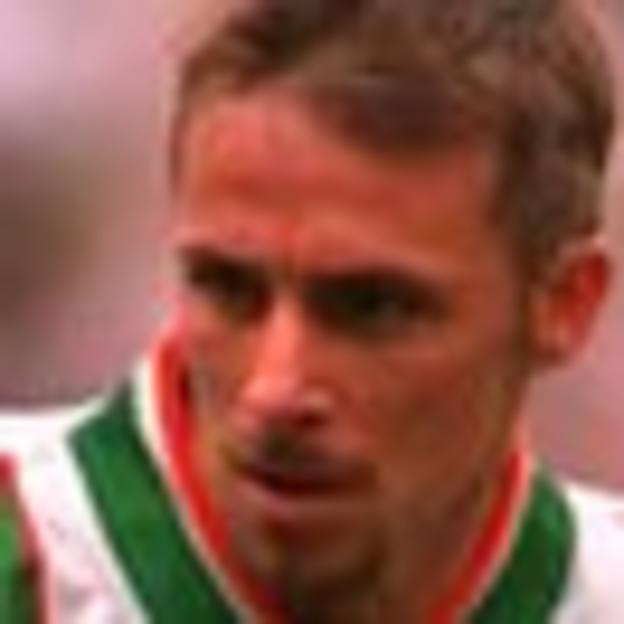 David Kelly (DK): "I was so pleased, not only to be in the squad, but to be actually starting. We had such good strikers, so playing time was at a premium for me. And to play against England at Lansdowne Road was absolutely brilliant.
They had such a strong team and we had some fantastic players in our squad, so it was a super fixture. Obviously everything connected with England and Ireland added a little bit more spice to the game.
The political situation wasn't mentioned within the squad though. Jack Charlton was purely all about the football. He won the World Cup with England, but was our national manager and wanted to win. The team bus was the usual jovial place to be. On the way through the streets, we had tremendous support as normal. I don't recall anyone mentioning the potential for trouble."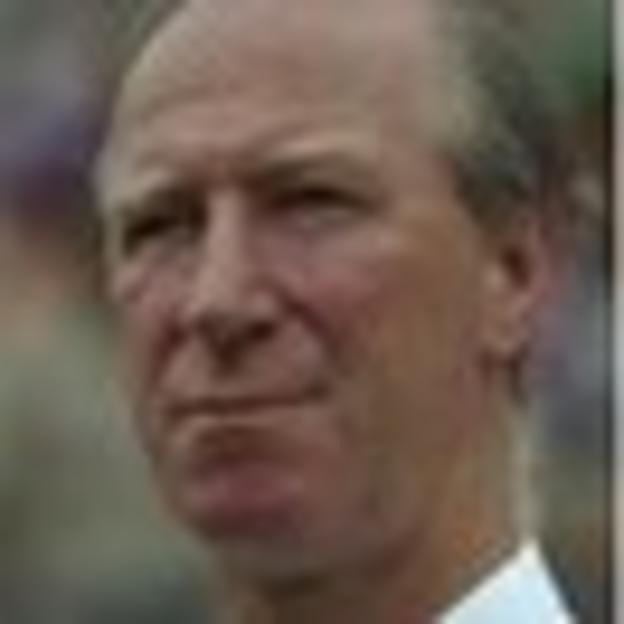 Jack Charlton (JC): "My son Peter had travelled over on the boat from Liverpool for the game, and I remember him telling me he'd had trouble with England fans who had found out who he was. It was an ugly incident and he'd been frightened. That wasn't nice and it wasn't normal for something like that to happen before a game. So I suppose there had been a bit of an unpleasant atmosphere around."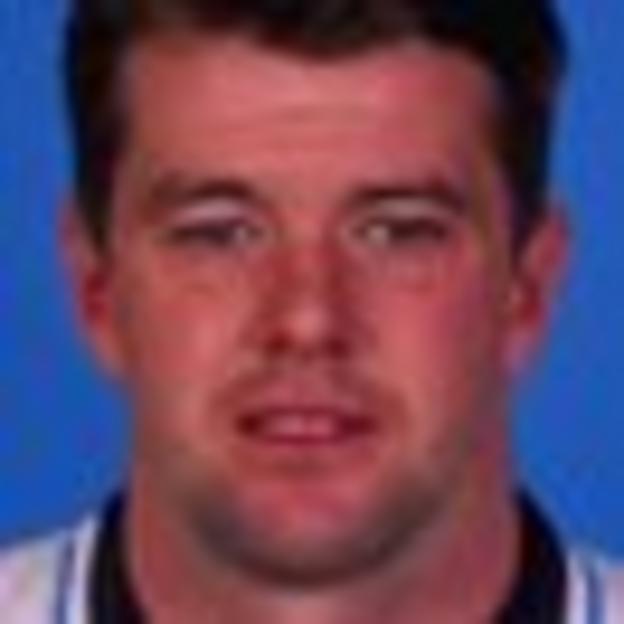 Gary Pallister (GP): "We were up to speed with things that were happening in Ireland at the time. We were aware of the environment that existed and the fact it was a powder keg. We didn't expect anything to happen in the game though, because you always think the police and security will be able to keep things under control. The journey over to Ireland and the stay at the hotel were all pretty normal and there wasn't any abuse as we travelled from the hotel to the stadium. When we got to Lansdowne Road, I was just concentrating on the game and my own performance. Ireland had caused England a lot of problems in the past and we knew a lot of their players from the Premier League. We were also coming up to a big tournament in our own country and everyone was desperate to be in the squad for Euro '96. I just wanted to impress and try to get a place in that squad. I thought the boss, Terry Venables, was one of the best managers we ever had - a great man-manager, tactician and coach - and the England squad was a very enjoyable place to be at that time. We all wanted to be involved."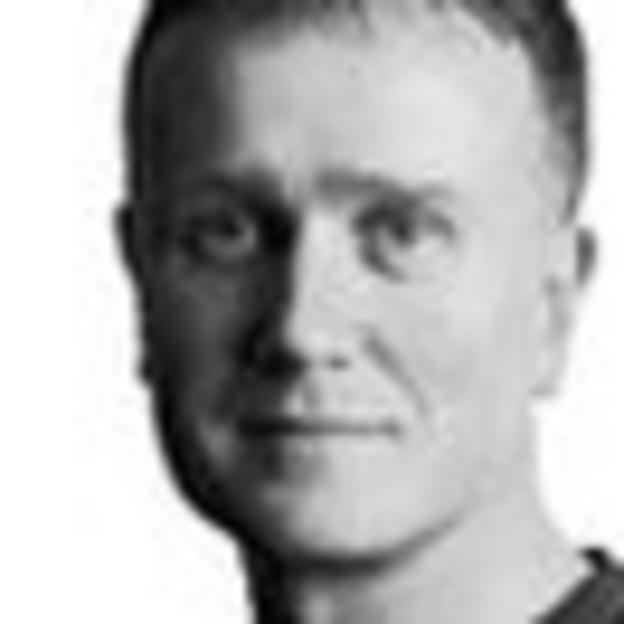 Emmet Malone (EM): "It would have been foolish to assume there wouldn't be trouble, with the history of the games between the teams and everything that went with it, in terms of the political situation and the profile of the fans that were travelling. There had been a lot done on the British police's part in terms of looking at who was travelling to games. The Gardai [Irish police] would have been absolutely briefed and I think the general expectation would have been that it was a serious possibility. There were large numbers of police, significantly more than would have been present at a normal friendly game."
Dennis O'Connor (DOC): "I was 12 years old at the time and was quite excited about the game. I had been going to Lansdowne Road for about six years, but it was the first time I'd been at a floodlit game there, so that added to the atmosphere."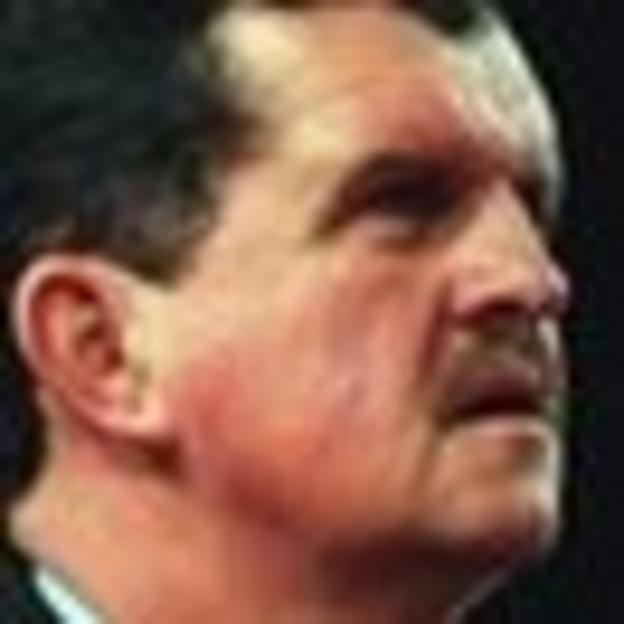 Bernard O'Byrne (BOB): "We had a lot of meetings with the Gardai and English FA before the match. We expected a small amount of dubious fans to come from England and we had three or four times the amount of meetings and preparations and rehearsals that we would have had before any other match. There had been some tension before - we expected some kind of incident - but we still expected a good sporting occasion."
CLOSE TO KICK-OFF
EM: As I arrived in the stadium, the atmosphere in the place wasn't great. There was a sense that the English fans that came over were a little more hard core. They were all corralled into an upper part of the West Stand, which was a strange place for them to be. It certainly wasn't the friendliest of atmospheres. "
DOC: We got into the ground about 15 minutes before kick-off. It was extremely noisy. It was the best atmosphere I had experienced. I went with my dad and he had said to me that there might be trouble, so it was in the back of my mind. But there were no incidents on the way to the ground."
DK: "We went out and warmed up. It was a very vociferous greeting for both teams. You could see the section of England fans over in that top block and we were all aware of where they were sitting, but I didn't feel like there were going to be any problems. I was aware that there was booing throughout the anthems, but never did I think that (trouble) would kick off as it did."
GAME STARTS
The match kicks off at 18:15 and the atmosphere in the stands is tense, after some of the home and travelling fans drown out the national anthems with boos and whistles. Some of the England fans chant: "No surrender to the IRA".
DK: We started the game very brightly. I remember I had a couple of half chances I thought I could have done a little better with.
GOAL:John Sheridan picks the ball up in midfield and threads it through to Wolves striker Kelly, who runs onto it on the left hand-side of the box and shoots across England goalkeeper David Seaman into the far corner of the net.
DK: "It was a bit of a miss-hit, but fortunately it bounced along the side of the goal and went just across the top of David Seaman's arm. I was absolutely delighted it had gone in and I remember celebrating in the far corner with the lads."
TROUBLE BEGINS
DK: As we were jogging back, we quickly realised there were a few things going on. Very quickly it became apparent that lots of things were being thrown onto the pitch.
JC: "I didn't realise there was any trouble at first, because I had my back to what was going on. Then I stood up and looked back at the stand behind me. There were people standing up and throwing bottles, seats, anything they could get hold of, and the people in the tier below were pouring forward to avoid being hit."
EM: "When I tried to walk around to where the English fans were, there were a considerable number of police there. They were embroiled in what was already developing into a pitched battle and were trying to establish more of a presence on the upper deck of the stand. There were Irish fans coming out looking a bit battered and very frightened. There were some English fans coming out too, but a hard core of English fans were in full flight at that stage."
DOC: "It was mayhem, just carnage really. I was numb and in shock watching it. You were wondering if seats were going to hit people. You didn't know if people were being assaulted. A bit of fright set in then. There were about 100 England fans down our end, who were penned in at the side of the North Terrace towards the West Stand, and I could hear people around me saying they were rushing towards us."
GAME STOPPED AND PLAYERS TAKEN OFF THE PITCH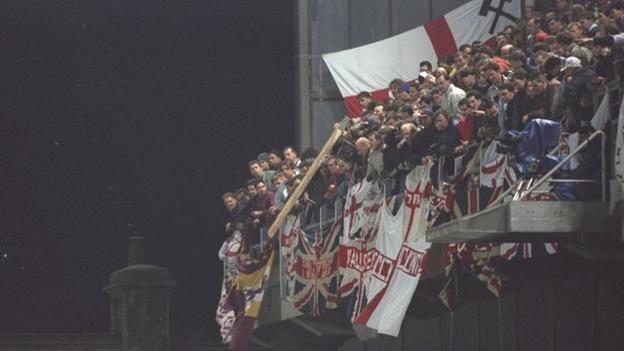 GP: "After going one-nil down, I saw seats being thrown onto the pitch, which is something that lives long in your memory. I could see trouble just escalating after that. Pretty soon the referee decided it was in the best interests of everyone to take the teams off. Someone could have been seriously hurt and it was not a very nice sight or situation."
DK: "By then, lots of seats were being thrown and we were very quickly ushered into the dressing rooms. It was purely a case of getting off the pitch and hoping that the Gardai could contain the situation and calm everything down."
MATCH ABANDONED
About 12 minutes after the game was stopped, it is announced it has been abandoned.
GP: "Security and police came in to inform us what was happening. They asked whether we would feel happy going back out into that kind of environment. The general consensus among the players was that it probably wasn't the best thing to do. That would have probably caused more trouble and made things even worse."
JC: "People were coming forward onto the pitch to get away from the trouble, some of them with bloodied heads. The scenes reminded me of the Hillsborough disaster at first, if I'm honest. I'd been at that game and the people pouring onto the pitch reminded me of that terrible day. It was chaos, mayhem, and I feared the worst. The referee called the game off. He had no other option."
DK: "In the dressing room, there was a reaction of shock, because this type of thing happens very rarely in football. It was definitely the first time it had happened to me. We were then told that the game was abandoned and to get showered and that we were all going back to the hotel. At no stage did any of the players think it was going to be as bad as it was. From the moment we were back in the dressing room, nobody thought that it was going to end up with iron bars being thrown onto the pitch and people being injured."
DOC: "There was quite a lot of panic. As soon as the stadium announcer said the game had been called off, we just left straight away. As we were leaving, there was pandemonium and extreme panic in the tunnel at the back of the terrace. My dad and I just ran through the tunnel. There were shouts and screams from people trying to get out of there. We just kept running until we were well clear of the ground. There were at least a couple of hundred other people sprinting out as well."
BOB: "I remember thinking my family was sitting up in the West Stand where this was happening - my daughter, my wife, my sister, my nephews. I remember some very brave individual Gardai and some security guys who were confronting what I described at the time - and I think it's still appropriate - this kind of sub-species of people who were acting in animal-like behaviour and couldn't have cared less if they'd killed someone that night. And there were some very brave individuals who maintained a barrier until the riot squad eventually arrived and half-retrieved the situation."
AFTERMATH
JC: "My feelings turned from concern to anger. I was furious about what had happened. It was a game of football and a few silly buggers had turned it into this. I remember getting on the pitch and telling the troublemakers to 'get home' and telling the police 'get them home'. I was furious, but there was nothing I could do about it."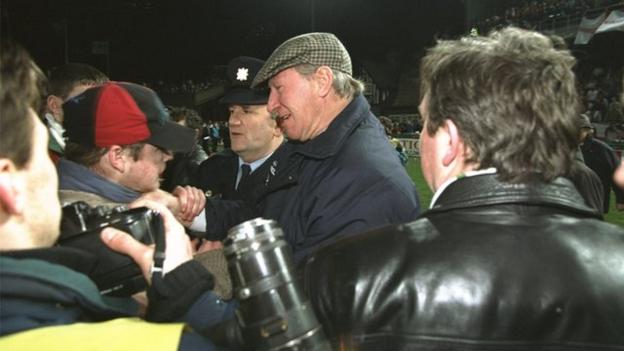 DK: "When we got back to the hotel, we put the news on and saw exactly what was going on. We reacted with bewilderment, disbelief and sadness that these fools had caused the stoppage of the game."
GP: "You go there and train and prepare and expect to play 90 minutes. But there was hardly time to get a sweat on, all because of a few idiots. I was disappointed and gutted that a game of football could turn into that kind of environment. To be honest, I'd felt more disappointed than frightened. In the end I didn't make the Euros because of injury, which was a massive blow, as I felt we had a real shot."
EM: "What was striking was how badly organised it was. The England fans weren't in any way contained. Many of the Irish fans were shocked and very frightened by what happened. The fact that the English fans were placed over Irish supporters meant that there were very fundamental mistakes made and I found that really surprising. The FAI (Football Association of Ireland) seemed happy enough to put it down to the English fans. [Their] attitude was very much that the Gardai had been responsible for the security arrangements. The Gardai certainly didn't see that they were to blame, so there was just this attitude that English fans were uncontainable and that Irish governing bodies and security forces just weren't used to that sort of thing."
DOC: "I'll never forget it. I've been to well over 100 Ireland games and that one sticks out in my mind. It's awful to think back on it. There were obviously a large number of England fans involved, but I'm sure there were also genuine England fans who ended up getting caught up in it."
BOB: "We were very lucky to get away with it. As bad as it was, we're very, very lucky that no-one was killed that night."
In April 1995, a public inquiry by former Irish chief justice Thomas Finlay concluded the violence had been caused by English fans without provocation. He also said, however, the trouble could have been avoided had the Irish police acted on information about Combat 18 travelling to Ireland and accepted assistance from the National Criminal Intelligence Service in Britain.
WEMBLEY 2013 MATCH
EM: "It has taken a long time for the two countries to face each other again. These are special games. Even in the most sporting sense, England are 'the old enemy' and that's why we hope that - despite the fact that our team is relatively lowly ranked and have far less ability than the England team on the face of it - our players will rise to the occasion. I would be surprised if there was significant difficulty at a game like this in Wembley. Having said that, it's impossible to rule it out."
GP: "A lot has changed since 1995 and I don't foresee the same thing happening again. This is a great game to be involved in. Ireland have made England come unstuck a few times and it will be a good test for Roy Hodgson's men, different from playing most other European teams."
DK: "The Irish supporters will support the team vociferously, as they should do, and we all hope and pray that there are no unsavoury scenes. There's always a slight concern though. We'd be foolish to think there might not be certain issues, but I'm sure the police in Ireland and the UK will have a huge dossier, and we hope that there will be no difficulties and it's a good game of football."
DOC: "I'm going to Wembley with my Dad again. It's 18 years since we've played each other and I miss the fixtures between the two sides. Even though it was a horrible night looking back, there is still a big rivalry and any time we're playing England, it's a massive occasion."