Luke McCormick in talks to make Plymouth Argyle return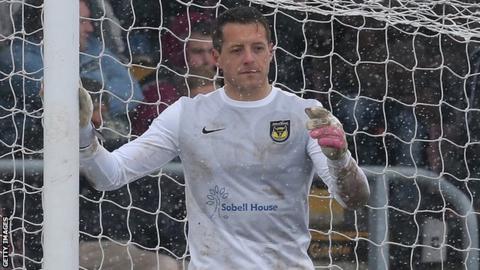 Plymouth Argyle are in talks to re-sign their former goalkeeper Luke McCormick.
The 29-year-old, who was released by League Two club Oxford United earlier this week, is in discussions about a possible return.
McCormick was sacked by Argyle in 2008 after causing the death of two children in a car crash.
He served about half of a seven years and four months jail term, but
He and made 15 appearances for the club.
"Although Luke made a dreadful mistake with unthinkable consequences, he has served his time and is totally remorseful," Argyle chairman James Brent told BBC South West Sport.
"From a moral standpoint I think he is entitled to rehabilitation and if John Sheridan wants to sign him I will be supportive of that."
During his first spell at Home Park, McCormick contested a first-team place with long-serving goalkeeper Romain Larrieu and played 138 league games.
Argyle released on Tuesday.